Check out this year's Foreword below, and then click About for the obligatory legals and even a bit about its main authors.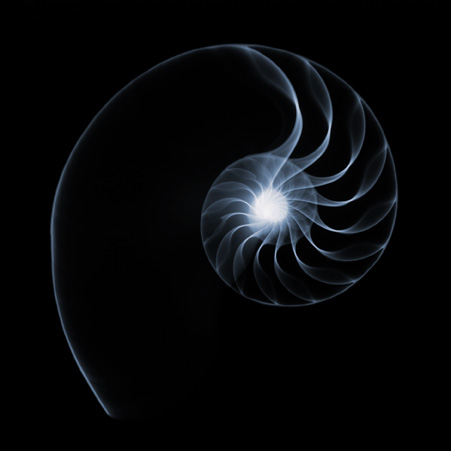 Foreword
Last year was a year of contrasts. While merger and acquisition activity continues, especially in intermediation, it is good to see new entrants too and to see greater innovation being used as well as greater use of research and trying to positively influence stakeholders outside the industry. We welcome too a new regulator in the FCA and follow with interest how the trade and professional bodies are developing.
So far as individual long term protection insurance was concerned, the start of 2014 followed a period of intense activity, as insurers and intermediaries alike struggled to process business before the triple whammy deadlines from Test-Achats, I-E and RDR came into effect. As a result (partly), the new year got off to a fizzle rather than a bang and never really took off again after that.
Health insurances continued their very slow recovery post-2008, ending the year just 1% down in revenue terms while PPI, once the darling of the bankers (if not the insurers) continued its inexorable and sad decline. Sad, not so much because we loved the product (we didn't; although when sold correctly and at the right price it could be the right solution for many borrowers), but because huge cohorts of people now have no protection at all when they take out their loans. And talking of loans the mortgage market – a key driver for protection sales – grew by over 20% last year, albeit from a depressed 2012 figure.
All of which might suggest that it would have been a poor year for group risks too. Wrong!
Group risks actually had a great year with life, IP and CI markets all up. Part of that was due to the knock-on effects from pensions auto-enrolment but there must be more than that and there was. There are lessons to learn from group risks and some of them we explore in this year's book.
Talking of books, this is the first time that Protection Review is all-electronic and we hope you find the new format easier to use. Technology means we can now make the content even more useful and can provide links to other media so saving you time when you need more information. It's a work in progress but it triggers a new higher level of usefulness we hope.
Protection Review itself continues to grow. Our new training partner APFA is now also a partner for adviser research, as is AMII. Through both, we look to give even better insights into what intermediaries are thinking. The better insurers understand intermediaries, the better solutions can be developed to benefit the customer and it is the end customer that does and must always drive what we do.
Our training programme enjoys the support of much of the industry and its focus and practicality make it invaluable to attendees. That's reflected in the very positive feedback we get. On the research front, The Syndicate has developed slowly but surely and, having now established itself, is growing fast. It remains a unique research community that adds real value to hard-pressed insurers (and hard-pressed research budgets).
Our regular communications have been updated too. The www.protectionreview.co.uk website has recently been extensively updated to improve its navigation and value, while our regular bulletins succinctly tell you what you need to know and point you in the right direction. Our product reviews are online searchable and give an instant view of all new and major updated products.
The e-Protection Review newsletter is now monthly (up from ten times a year) and now splits into Stuff and Stats. Published online on the 1st of each month, it remains free to download and is building up its readership as more people realise how it is different from the mainstream news media and how just a few minutes a month can not only ensure you keep up-to-date but also stimulate the little grey cells too.
As always, Protection Review is opinionated but with opinions based on decades of experience and from folk who have been there and done it, not just commentated from afar (although we can do that too!).
This year's conference and dinner are all set to be our best ever (always our aim) and continue to be business focused events rather than 'jollies' – although we also believe that you should enjoy every event we put on as well as, hopefully, learning from it. The two are not mutually exclusive!
The other major area we cover is consultancy. Much of this is NDA protected but suffice to say, more firms are looking to us to get our views, our access to the right people and our analytic ability to help them run their businesses better or to achieve particular business goals.
New areas include videos (look for us on YouTube) and other initiatives that are now under development.
Despite all this activity, Protection Review remains a small team and we are grateful to our team and especially to Frances, Jo, Maggie and Marion. Thanks must go too to the now large number of firms and people who make Protection Review possible. They contribute articles and comment for this book, blogs for the website, share their research and thoughts with us and (all importantly) fund what we do which allows us to offer so much for so little (sorry, starting to get a bit Churchillian now…).
Especial thanks this year to Karin Lloyd who has been a massive help in improving both our website and book. Karin has literally helped us change our whole approach.
Our final thanks must go to you. In this our 12th year, we remain humbled by the support you give us. In saying that we recognise that you are rightly hard taskmasters – this industry is all about helping people with real and often almost insurmountable problems. Our customers are not just important, they drive what we think, what we do and how we do it.
Our ultimate aim is simple and it's probably not very different from your own. We want this industry to develop the best solutions to meet people's and firms' real and growing needs when it comes to protecting themselves and others from the financial consequences of poor health (or just accessing healthcare), disability or death or, increasingly, just living.
Andy Couchman, Peter Le Beau and Kevin Carr
July 2014