Are added value services more important than the financial benefits on protection products?
Providers of Life Insurance, Critical Illness cover and Income Protection have long used added value services (or support services) to increase the value of protection products.
Added value services are used as a marketing tool by insurers eager to get a competitive edge in the market. This is a good thing when product improvements benefit the customer. So, have they now reached the point at which they outshine the products they are added to? Jon Ford, Director of Individual Protection at Canada Life, considers the question.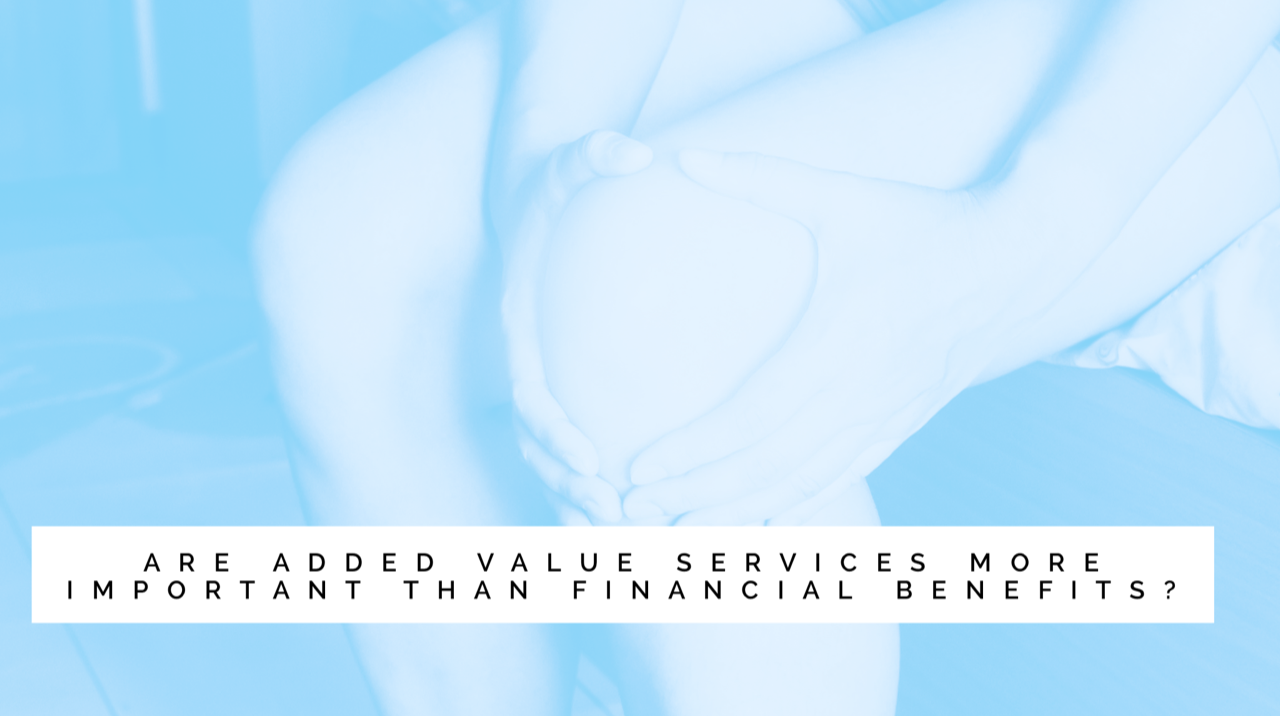 If we think of support services as simple add-ons to protection insurance, rather than an integral part of it, we're missing the point. Let's consider their value in three key areas:
Claims
Digital technology
Mental health
Claims
Use of support services should be seen as a claim on the policy. Customers have every reason to expect the same level of customer service with a support claim as they do with a payment claim.
Take, for example, the added benefit of a probate helpline. When a customer calls seeking advice on dealing with their late parent's, or any other friend or relative's estate, it's an opportunity for the service provider to make a great first impression.
First, they will want the call answered promptly, and to speak to a qualified adviser within a few hours. Then the customer wants clear, relevant advice in simple English. Going further, empathy with a customer who has lost someone close, and an understanding they may not have dealt with probate issues before will reassure the customer they are in good hands. Satisfied customers are loyal customers.
We all know how much we can save by reducing calls and emails to solicitors. But we can also put a price on the value of the counselling services many insurers provide. At Canada Life, we've partnered with the market leading provider LifeWorks. Customers who use all their counselling sessions are receiving £280 of benefit by claiming on their policy. With customers entitled to four sessions per issue in any twelve month period, you can see the value this benefit brings to those who need support over several years or more than one issue.
Life Insurance, Critical Illness cover and Income Protection are bought with the head, not the heart. By helping customers claim through the non-financial benefits, insurers are putting a heart into the decision.
Digital technology
The use of technology is an exciting development for support services. For customers in the digital era, it's out with a piece of paper "filed" at the back of a drawer, and in with website and apps providing information at their fingertips.
Quality policies bring a wealth of information on personal care issues. Their advice and guidance on health and wellbeing, diet, exercise and lifestyle are conveniently packaged, giving customers access to everything they need in their pocket. Magazine-style formats make finding relevant articles easy in customers' day-to-day lives.
By adding a news feed and regularly updating articles, digital technology provides the perfect opportunity for providers to demonstrate value directly to their customers.
Improvements in communication technology and networking also allow customers to benefit from access to experts where they would never have been able to before. For example, we offer a Personal Nurse Adviser for all of our Critical Illness claimants, who will provide practical support and guidance as long as it is needed. They are also empowered to refer customers to a network of over 20,000 leading UK doctors, who customers would be unlikely to have direct access to otherwise.
Mental health
The need for information, understanding and solutions to mental health issues has recently come to the fore.
In his opening address to the Cover Summit in October 2017, the Rt Hon Paul Burstow, Professor of Mental Health Public Policy at the University of Birmingham, identified a sea change in our working lives that was impacting the mental health of the nation.
The switch for many from physical, industrial jobs to desk-bound, screen-based working has shifted the risk factors in our working lives. The risk of physical strain or accident has given way to mental strain and fatigue. Feeling we're always on the go and required to be contactable 24/7 is taking its toll on our mental health.
Stress and mental health feature in the top five reasons for absence in the UK in 2016. 37% of stress and mental health issues stem from problems in our personal lives.[ii]
The implications are clear. Mental health issues:
can make it harder to concentrate
may cause us to take longer doing tasks or making decisions
can reduce our patience when dealing with others
Instead of taking the lifeguard approach and rushing in to save people from drowning, we should be 'teaching them to swim' to help them avoid getting into trouble in the first place. Support services focused on health and lifestyle, along with responsible employment policies, can do just that.
Conclusions
We can see that support services provide more than an opportunity to differentiate the quality of protection propositions. Before we answer the original question, let's turn it on its head. How many people will make a claim for payment under their protection policy?
From a compassionate as well as commercial point of view, the fewer the better. But an insurer will encourage customers to make partial claims through the support services. In terms of numbers of customers claiming, insurers will expect more of these support claims than they will full payment claims.
Are the support services therefore of greater value than the financial benefits on protection products? They certainly provide a measurable benefit for customers who live out their protection policy in good health and full employment. But when the worst happens and a payment claim comes in, the financial safety net protection provides is the clear requirement.
That's why support services are add-ons to protection cover, rather than standalone products.
[1] Based on the £70 charge for each additional counselling session LifeWorks provide
[2] All facts from: 'Investing in the mental wealth of business', Rt Hon Paul Burstow, Professor of Mental Health Public Policy presenting at the Cover Summit 2017