Creating certainty with crystal-clear definition wording
Jacqui Gillies, Head of Marketing at Guardian looks at the importance of clear and simple definitions.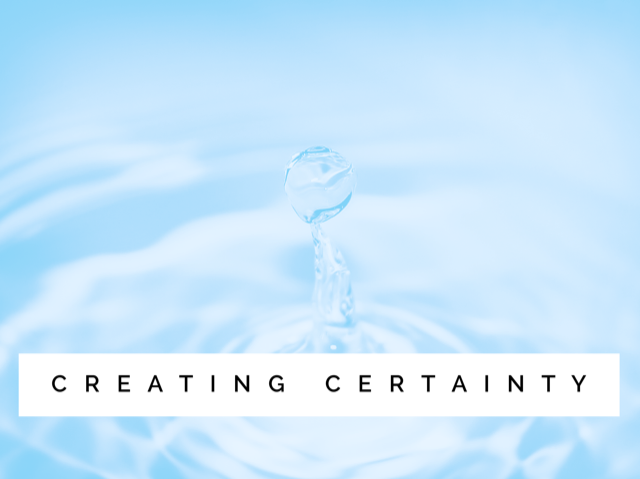 The most frequently discussed subject in our industry is why so few people take out the protection they need. We've questioned whether it's the price, not understanding the need, or the belief that it won't happen to them…among many other possibilities.
Maybe lack of trust in our industry is the real reason? The negative stories in the press about the cases that don't pay out have outshone all the positive. On top of that, we've not made it easy for ourselves by creating policies with complicated wording that make it almost impossible for customers to understand what they're covered for – or not? Take heart attack for example. There have been numerous different definitions used by providers over the years. Some of which even a doctor would struggle to understand.
At Guardian, we mean to change that by creating certainty for customers which will build trust. Our return to the protection market has been much anticipated. What would we bring that wasn't already on offer? How will we tackle the issue of trust? We've started by setting out a clear ambition for every family to have protection that they truly believe in. That's not just about customers choosing Guardian. (Although of course we'd love that.) It's about creating more trust in our industry for the benefit of all of us. If what we're doing can grow the industry, that's got to be a good thing.
How do we make life 'better'?
We've deliberately departed from some of the conventional norms in protection product design. We've done this because we believe we should respond to what advisers and their clients need rather than be constrained by industry practice.
In line with our brand promise 'Life. Made better.', we plan to challenge the 'typical' way things are done and make 'better' a reality. For us 'better' isn't about changing one big thing. It's about constantly improving lots of little things that collectively make a big difference. We've identified over 30 'little things' that we've done to challenge the typical way.
Crystal-clear critical illness definitions
Our biggest challenge to the norm is our critical illness definitions. Typically, providers define the quality of their critical illness policies by the number of illnesses they cover. At Guardian, we're focused on offering the best possible cover for the most common illnesses. We've done this by simplifying our policy wording, making it easy for advisers and their clients to understand what they're covered for. And, in most cases, the word of a UK Consultant is all we need for a claim. That means no detailed medical evidence to prove if a critical illness is serious enough. Our crystal-clear policy wording means customers know exactly what they're covered for – creating certainty and building trust.
A few highlights:
Heart attack: Typically, providers ask for detailed medical reports to assess if a heart attack is serious enough. At Guardian, the word of a UK Consultant is all we need, and we don't ask for evidence of raised troponin levels.
Cancer: Most providers don't pay out on all malignant skin cancers. But surely all malignant skin cancers are critical? We think so. So, a Guardian policy pays out on all malignant skin cancers – no ifs, no buts.
Multiple sclerosis: Typically, providers want to see evidence that someone's suffering symptoms of multiple sclerosis at the time the claim is made. We think that's a little unfair when you consider symptoms can come and go. At Guardian, we pay out if a UK Consultant Neurologist says there 'has been' an impairment due to multiple sclerosis, even if the symptoms aren't apparent when they make a claim.
On top of that, to make sure all our critical illness policies are future proofed, we're offering our existing customers a unique promise. If our critical illness definitions improve, in most cases we'll apply the improvements to their policies completely free of charge. If they make a claim, we check it against both the definitions they bought and the definitions for new customers. And we pay out if the claim is valid under either. Occasionally, we may introduce changes that we won't automatically upgrade. If this happens, we'll offer existing customers the chance to pay to add them.
These are just two examples of how the Guardian way will make sure every family has protection that they truly believe in. Find out more at guardian1821.co.uk/advisers