Is Guardian's the fair way to tackle retrospection?
Katya MacLean, Interim CEO of Guardian Financial Services talks about her company's approach to retrospection.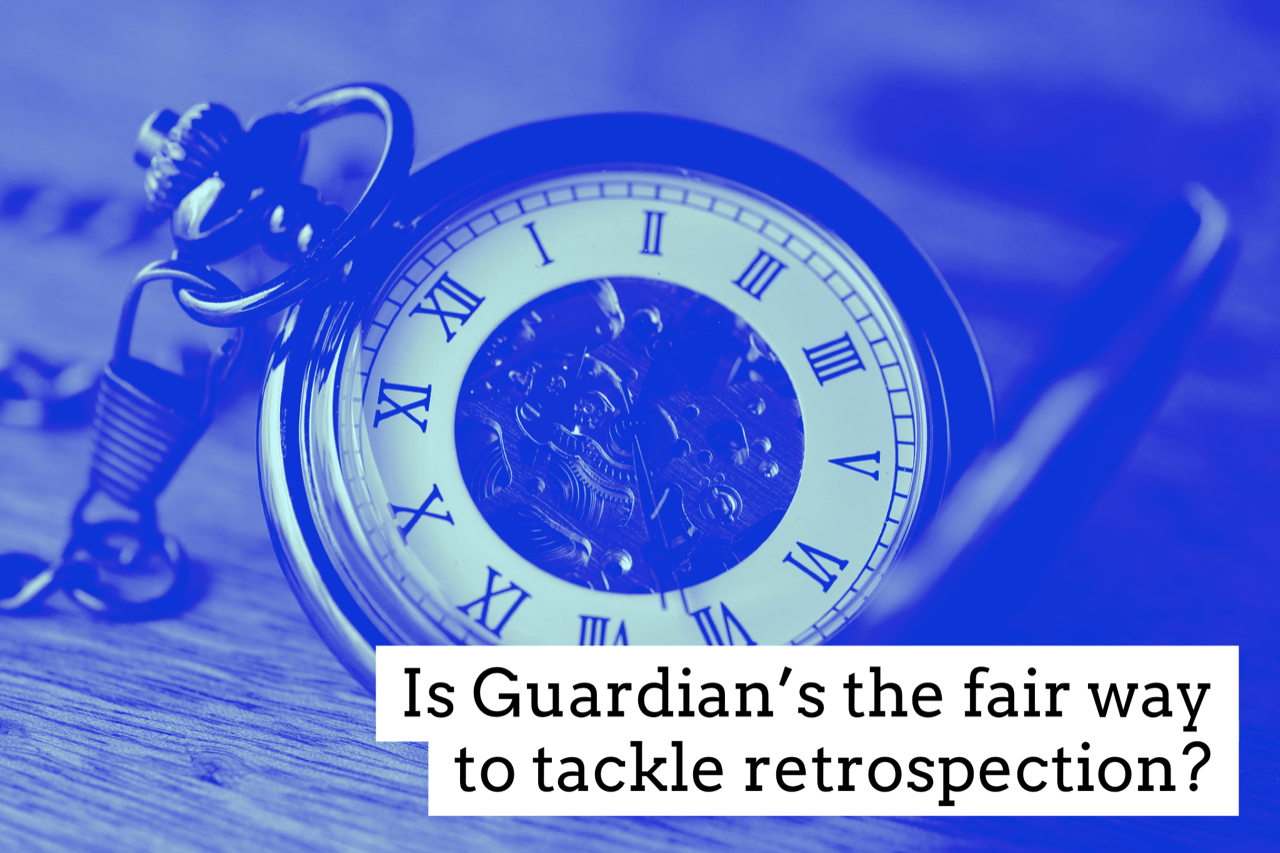 The long-term insurance industry is, understandably, cautious. We've created a centuries-old specialist group, actuaries, who are professionally required to stand apart from short-term company gains and make sure long-term financial security is assured.
That's a noble aim. We're asking customers and advisers to trust for 20, 30 or 40 years that we'll be around to pay their claim, and we all want to fulfil that.
So when a customer is sold a policy that requires the insurer to pay out on particular medical definitions for the next 25 years, we feel an understandable nervousness that definitions can go up but not down!
The risk of medical advances leading to a flood of valid claims is happily assuaged by laying off most of the risk to the reinsurer. But in a competitive market, there seems no way to create any financial buffer to pay claims above those defined in the terms and conditions.
As a result, the industry talks itself into believing there's no 'sensible' way to allow definitions to move over time to stay appropriate. The problem is many of us are left with a nagging sense of unease that we haven't got it right. Legally yes, intuitively no.
At Guardian, we've tried to grasp the industry's nettles of fear and see what we can do better. On this one, we asked ourselves what you would see as fair in any other context. Would you expect to get the best new product available without having to pay the same as a new customer? No. But would you want to be stuck with your old product because it can be difficult or costly to upgrade? Also no.
Where that led us to is when new definitions are brought in, a customer should be able to keep their existing policy, priced as was, and simply pay to add the new ones. That removes the 'penalty' of having to buy all your existing definitions again when you're older and possibly in poorer health.
Where we can give new or improved definitions as free upgrades we will, but we recognise that commercially this may not always be possible. And, speaking as one of those actuaries, I understand the importance of making our proposition commercially viable for the long-term.
There are no doubt other ways to approach this, and I hope to see other firms take up the challenge too.