Talk Triggers for Protection
Richard Horner, Head of Protection, MetLife UK talks about the triggers that get people talking about protection.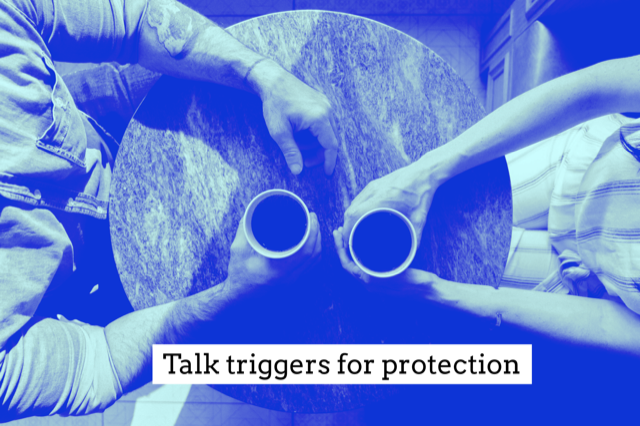 When I was growing up I wanted to be a marine biologist (despite my fear of the sea). My view as an 11-year old looking into the future was that being a kid was pretty fun but being an adult…well, that must be brilliant. You got to go to work (a mythical thing that I knew little about) instead of school and you had money to buy things. You didn't have to ask anyone for permission, there was no homework and you could go to bed whenever you wanted.
I had visions of staying up late, having all the money I needed to buy whatever I wanted and driving around in a nice car playing my own music and not listening to the dulcet tones of Barry Manilow.
Of course, as we get to the point of being a real, actual grown-up we realise that things are different. The burdens of homework and then exams may have passed but the responsibilities of adulthood become real. Bills, mortgages and budgeting (and saving, if we are really well-behaved adults) replace homework stress. And when children come along we worry about them, too. Not just in the present, but in thinking through the vast list of things we need to complete to make sure we are securing their future.
Looking at that list is daunting and, unless someone tells us about it, one of the most important areas of responsibility – protection – doesn't feature. Recent research we've done at MetLife shows that over half of advisers[1] say the main reason there is a protection gap in the UK is that consumers aren't aware of the need. Most people (according to our research, 64%) know about life insurance and chances are some will have it through work. But, unless Tommy DeVito lives around the corner, then the statistics tell us that the need to protect our families in the event we die prematurely is less than the need to protect our ability to protect ourselves (and therefore our families) against more likely occurrences: illness and accidents.
Our research found, perhaps unsurprisingly, that a large majority (74%) of advisers believe that the segment offering the most opportunity to recommend individual protection products is parents with young families, followed by first time home buyers at 58%. Our children are a great motivator – the things we do for them we see as our duty and driven by the human instinct we have to protect them. Yet when we take this to its logical conclusion and look at the penetration of protection in the UK, we see the same results year after year: the vast majority of individuals do not have the kinds of living benefits they need to protect their families.
Why is that? The reason we have done our research is to delve deeper into the barriers and investigate just how intractable they are. We found that 44% of advisers said one of the main barriers to clients taking out individual protection policies is because they think they can't afford them. My view is that to address that issue we need two things. First, advisers need to fulfil that part of their role – to advise. Advising doesn't just mean reviewing the market, it means helping consumers unravel what they may see as a "high" cost into something that they can afford.
Do adviser perceptions really reflect reality? The research told us that in fact half of consumers do believe they can afford to put a percentage of their salary toward financial protection. Whilst, of course, that means the other half says they can't, that is a huge untapped market advisers can address.
Second, providers need to innovate and find ways to make protection affordable. Simple product design and simpler processes internally can open up new ways to rethink pricing and bring some form of protection to consumers that otherwise may have no protection at all. MetLife's MultiProtect product is a blend of accident protection and hospitalisation which offers cover for between £8 a £40 a month. Families can add optional cover for children up to the age of 23 if in full-time education from £1 extra per month.
We designed the product around three tenets: easy, simple and affordable. These principles really help advisers have positive conversations with their clients. A simple process and the removal of obstructions like underwriting makes the process as easy as possible so the adviser delivers value and the customer feels good about the action they've taken to protect their family. If consumers see a product as simple then they expect it to be affordable, so that's what we created: pricing is unit-based, making it easy to budget for and once a customer has cover in place they can move their units up (or down) if they need to, without being penalised.
In today's world, where individuals are under pressure for time, under pressure at work and just trying to do their best for their families there is a lot to be said for taking some time to explain the value of protection and find the right solution for customers. We will be publishing more findings and insights from our research in the coming weeks and months. For more information about how we are helping customers and their families, visit metlife.co.uk.
[1] All statistics are sourced from research conducted for MetLife in August 2019