David Robinson - Making Grey Bright and becoming a Non-Executive Director
David Robinson was Marketing Director of Scottish Provident and founder and CEO of Bright Grey between 2001-2006.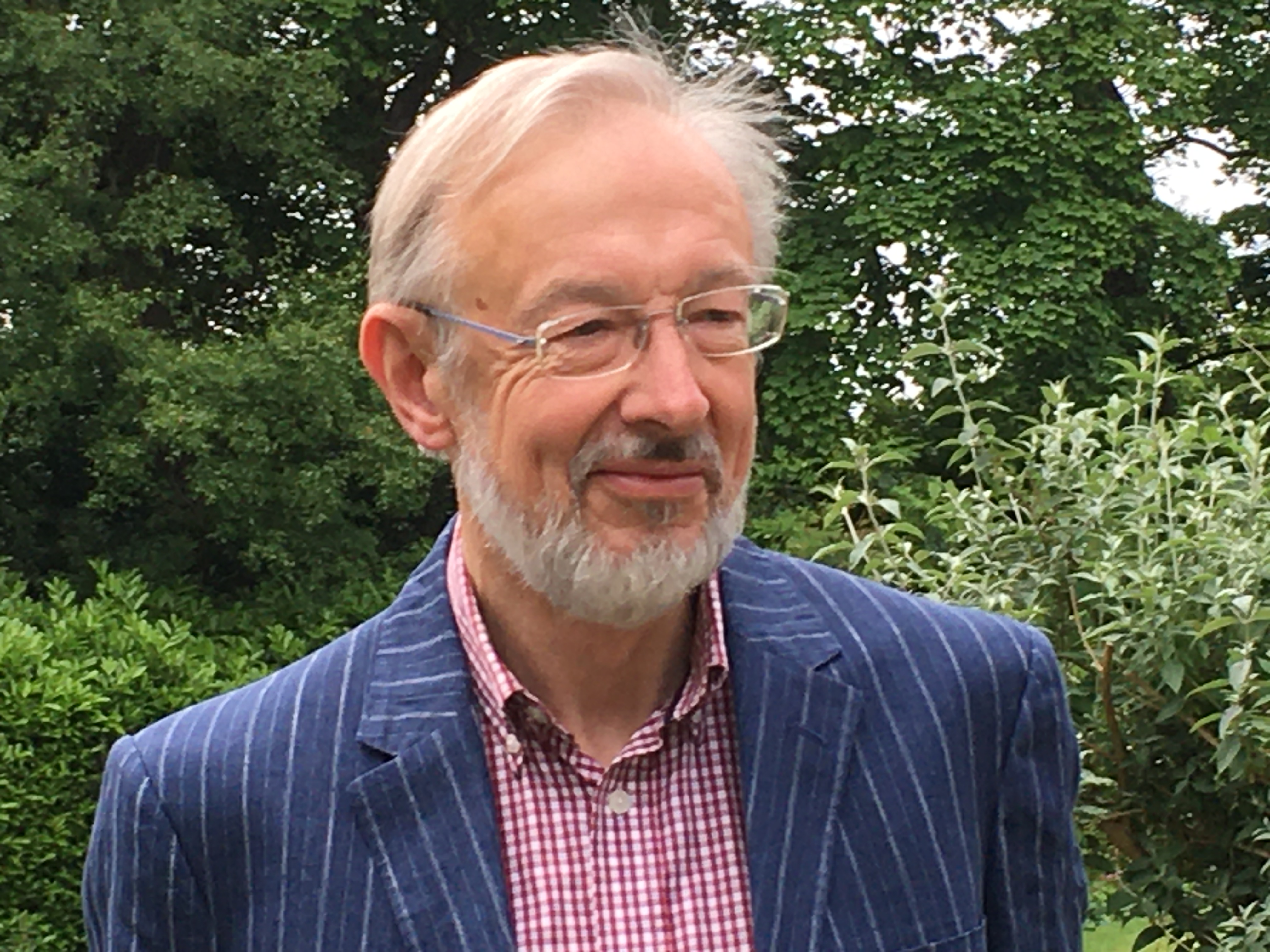 My career started with a 30-year stint at Scottish Provident, latterly as marketing director, where I led its foray into the life protection insurance market. By the turn of the millennium, Scot Prov was dominating the market - 2% IFA protection market share increased to 32% in just five years.
When Scot Prov demutualised and was sold in 2001, I saw this as an opportunity to set up another principled insurance business from scratch. The twin mantras at Bright Grey were 'doing the right things right for customers' and 'doing the right things right for our people'. And it worked.
A highly engaged team built a stand-out business, one that came from nowhere to become a top five player within three years of launch. It was wonderfully exciting, and I will always be grateful to the many colleagues who joined me on the roller-coaster journey and to Royal London for its strong support.
After five years, it was time to move on to the next phase of my career, into the advisory and NED world. Whilst I wanted to continue to use my financial services experience, I also fancied spreading my wings into other sectors. What became clear very quickly was that securing one's first NED role is difficult; it's almost as if you can't become a NED unless you are already a NED. Changing the Chemistry, a charity where I am currently a trustee, was set up a few years ago to help board-ready execs secure their first NED role. As its name might suggest, CtC promotes the benefits of diversity – gender, ethnic, disability etc.
My first NED role didn't come via the traditional job advert, application, interview, selection process. Instead, a former colleague, aware of my start-up experience, introduced me to an entrepreneur who was looking for guidance on his own start-up. After a few months of occasional mentoring, he was ready to get going and invited me to be one of the first three NEDs. The business was Money Dashboard, an Edinburgh-based fintech that is now one of the best known personal budgeting apps. I then became chairman, taking it through a couple of angel funding rounds, handing on the chair baton when it was time to bring a VC on board.
Through one of my fellow MDB NEDs, I secured a due diligence project for a US/Ukrainian private equity fund that was considering buying Fortis's Ukrainian life subsidiary. I met the Fortis team in Kiev, produced my report, the sale went through and I was invited to join the board as the PE's representative. My board role came to an end when we sold to Aegon. My strangest experience was when I questioned why a reinsurance agreement had still not received regulatory approval. The unexpected answer was that the regulator was in jail for corruption and a replacement wouldn't be appointed until after the election!
There are a few other board and advisory roles I could detail, e.g. former chair of Engage Mutual, a former member of court at Heriot-Watt University in Edinburgh and most recently trustee of the Royal Scottish National Orchestra. But I would like to focus on just two organisations that, just like Bright Grey, I am particularly proud to have been involved with from the very start.
The first is the charity, Smalls for All. The story starts when a former colleague came back from a holiday volunteering in an orphanage in Africa a dozen or so years ago and told her astonished friends that none of the children in the orphanage possessed any underwear. The result can be low self-esteem, girls can't go to school some days and sadly it also leads to abuse. When we investigated further, we discovered that a lack of underwear was actually a common problem. Recognising a gap in the market, we decided to set up a charity. My former Bright Grey marketing team came up with the brilliant 'Smalls for All' brand name, we were awarded charitable status by the Scottish charities regulator and I then chaired the board for the first six years.
At the last count, the charity had distributed over one million items of underwear to women and children in orphanages, refugee camps and fistula hospitals. The wonderful founder has been awarded an honorary doctorate and an MBE.
The second start-up is IMPRESS where I am the treasurer and senior independent director. Born out of the Leveson inquiry into phone hacking, IMPRESS was a response to the coalition government's Royal Charter-based solution to press regulation. Whilst none of the mainstream press has yet joined IMPRESS, we now regulate around 150 publications, many of them new digital media, with a combined readership in excess of seven million. In my view, being able to trust what appears in the media is vital if democracies are to function well. Whilst IMPRESS is primarily a regulator, I believe it is doing a fine job in raising standards so that the public can indeed trust what they read in the print and on-line media IMPRESS regulates.
I love the variety and intellectual challenge of what I now do. A far cry from the actuarial career I embarked on all those years ago, although these skills are still very much in play at Forester Life UK where I am an INED and chair the Audit and Compliance Committee and at a German start-up insurer, where I mentor the CEO.
When I think back to my days at Scottish Provident and Bright Grey, the twin keys to their success were a strategy based on what was in the best interests of customers and a talented, committed, diverse team of people who shared the same core values. Together, we built two successful businesses that will have changed the lives of many thousands of customers who claimed on the policies we designed. In today's protection market, indeed in any market, the key ingredient of success will still be putting the interests of customers first. Some companies get it; sadly some don't. How for example could PPI commission rates of 90% or more of each premium ever have been considered as being fair to customers?
Today's protection insurance practitioners have wonderful new AI and data analytical tools at their disposal, but they need to use them sensitively to avoid unconscious data bias and ensure customers are treated fairly. For example, I question the ethics of differentiating life insurance pricing by postcode. The outcome could be super healthy, low-risk applicants living in deprived areas being charged more than less healthy, maybe borderline-rated, applicants living in affluent areas. To my mind, pricing should depend on how you live, not where you live. To do otherwise is highly questionable; it risks disadvantaging whole swathes of applicants.
Looking back, I have been very lucky. I have worked with lots of really good people who were aiming to make a positive difference for the benefit of society. I am fortunate that this continues to be the case with the diverse groups of people I work with now.
Looking ahead, whilst my wife and I take more holidays nowadays (at least we did pre Covid) and we love seeing the family including our three grandchildren, I don't plan to retire properly anytime soon. I regard the knowledge, experience and wisdom we all have – and I am thinking particularly here of those like me who are somewhat past retirement age - as a vast, often-untapped, zero-carbon resource which can benefit society and the economy. It's wasteful not to share it. And the benefits to the individuals I mentor and the organisations I advise are not just one way. I too get enormous satisfaction from seeing them face up to and resolve their issues, grow in confidence and achieve personal and business success.