Jiten Varsani - London Money Financial Services Limited
Jiten Varsani answers our 2020 Adviser Interview.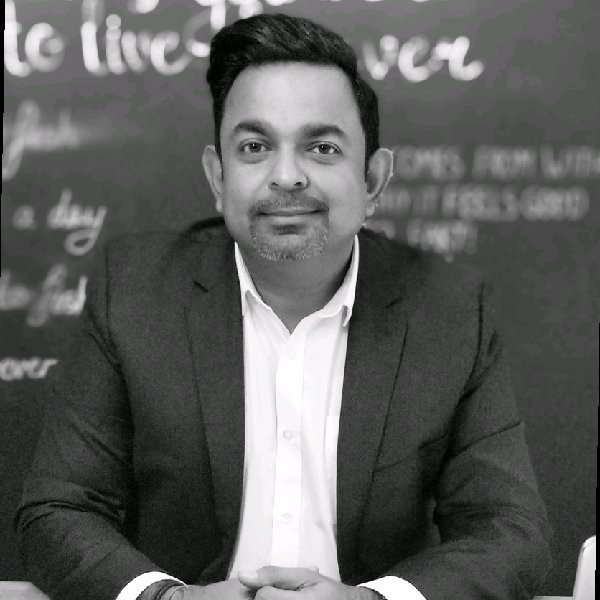 Why is protection important to you as an adviser and to your business?
The importance of Protection Planning is based on its position within Financial Planning. I recognise that it forms the basic financial security to allow a client to achieve their and their family's future goals and aspirations. I'd even argue that Protection is the most important part of any good Financial Planning. With scrutiny over Government benefit cuts, the need for private Protection arrangements has never been greater. As a business, it reinforces our commitment to the client via improved education and awareness in this area. Plus of course, Protection is a core part of our business.
Why are you successful as a protection adviser?
For the last 7 years, I have focused on Protection Simplification, making it easy to understand whilst highlighting the importance. In 2013 after reviewing the changes following the implementation of RDR I decided to look at Protection with a fresh approach. Learning from somewhat the industry was doing with Investments and Pensions post-RDR, I made some changes to the way I approached Protection. I felt that for too long the advice process has followed a decades-old tradition with little or no evolution. Over the years I made numerous changes and continue to do so. A few of these include:
Booking a separate Protection meeting. This helped to build upon signifying the importance of Protection to the client compared to just 'tagging it on' to the end of say the Mortgage meeting. This has also helped in reducing cancelled and lapsed policies.
Creating a Lifestyle Protection Planning presentation. Many IFA's have an Investment presentation but I had not seen one for Protection. I developed one to help educate the client at the first Protection meeting. It covers a range of areas including, Bespoke Financial Protection, Trusts, Protection Misconceptions, How Important is Your Income, and a range of other educational topics.
Mortgage Protection vs Lifestyle Protection. This is possibly the biggest impacting change which saw a real difference. I've spoken before about the limitations and old fashioned notion that Protection starts and ends with the Mortgage. I worked towards explaining that there is more to one's life than a Mortgage, and indeed for those with no mortgage, and therefore Protection of chosen and desired Lifestyle is where we should start the planning conversation.
Taking a Holistic view on Protection. I discuss all areas of Protection with our clients while focusing on Life, Income Protection and Critical Illness cover. I can not predict which they will need first so work on the premise of 'hedging one's bet'. In addition, I link these needs to the importance of Wills and Power of Attorneys as part of our Lifestyle Protection Planning proposition. With this approach, I aim to create a wider field of expertise. One client commented after our first meeting, 'Wow. And I thought you were just an Insurance Salesman'.
What do you want to see from insurers this year in terms of products and added value services?
Simply, products and value services that really do add benefit to the client whilst helping me to better promote our advice. I would welcome more training and communication from Underwriting and Claims to better understand how I can improve the journey for the client which in turn can also help the insurer. Though we pay a great number of claims across the industry, I want to learn more and better understand how I can ensure my client does not fall into the small number of declined claims. Following a recent client meeting where there were a number of personal and sensitive medical disclosures, some help and training on how to better handle these conversations would be amazing.
What do you want from the Protection Review Conference this year, and from Protection Review in general?
A tough question as I have personally really enjoyed the previous conferences and felt they were well worth a day away from the office. Each has covered various topics from which I have taken a number of actions. I guess I would say continue the work you are doing to help build and promote what we do within the industry.