Phil Bray - If I could spend £3m to spend on protection…
Phil Bray, Yardstick Agency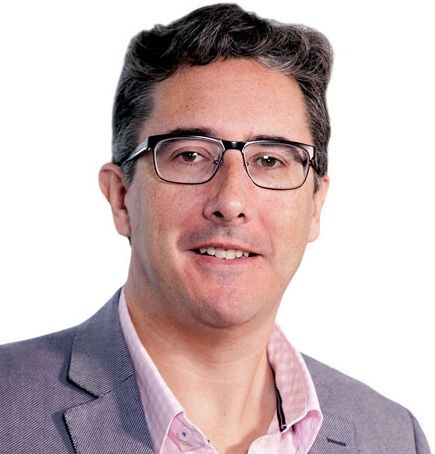 I've always loved Fantasy Football, so when I was asked to spend a fictional £3 million marketing protection products I jumped at the chance.
Before we start writing mythical cheques though, it's worth reflecting on the awesome responsibility such a budget places on our shoulders. £3 million gives us a tremendous opportunity to communicate with the 'unprotected'. It's not one I intend squandering.
We all know that the problem is huge:
10.96m households in the UK have mortgages, 42% of those have no life cover
In total, 8.5 million people in the UK are without life cover
The number of protection policies in force has fallen every year since 2014 (though sales have increased since 2018)
However, statistics mask the real value of protection.
Every adviser has a story to tell about how protection pay-outs have helped their clients. Now, more than ever, protection can be the difference between poverty and long-term financial security. It's sobering to reflect on research from the US, which shows that people who commit suicide are eight times more likely than average to be in debt. Protection is literally a matter of life and death, not only for the person insured but their family too.
So, to have £3 million at my disposal is both a huge opportunity and an awesome responsibility.
That's why I'd start the project by taking a leaf out of Abraham Lincoln's book. The 16th President of the United States of America famously said: "Give me six hours to chop down a tree and I will spend the first four sharpening the axe."
So, I'd kick-off by commissioning independent research to understand the reasons why otherwise sensible people fail to protect themselves or their loved ones.
The research needs to be detailed and give us information about the barriers to taking out protection for a range of identifiers including gender, age, earnings, occupation and so on. From there, I'd spend time building detailed personas identifying barriers and motivations for different groups of consumers.
Targeted storytelling
Traditionally, protection has been marketed on price. A quick search on Google for 'Life Cover' confirms that in many respects that's still the case:
"Life Cover Could Be Cheaper Than You Think."
"Compare cheap Life Insurance."
"Compare life insurance quotes from £4.69."
I understand why that's the case, but it's the wrong message. Instead, my campaigns would focus on:
Addressing the key barriers revealed in the research
Showing (not telling) the 'unprotected' the benefit of protection
How do we do that? Through targeted storytelling.
My campaign would use short films, featuring real consumers telling their stories (no out of work actors need apply!), to tackle each of the barriers identified by the research.
That leads us to the obvious next question; how do we spend our budget so people see these stories?
A few years ago the most likely answer would have been to dive straight into traditional forms of advertising. However, the detailed research we completed at the start of the project means we can take a more targeted approach. So, I'd head to social media, where we can use the right platform to target the right message at the right consumer.
Showing the benefits
At the same time as addressing barriers, I'd also run campaigns to show people the benefits of protection.
Again, I'd tell stories. This time featuring people who've benefited from protection which has paid out. I want these people to look into the eyes of the 'unprotected'. That might be the person who was insured. It might be members of their family whose financial wellbeing is now assured. Frankly, that's probably more powerful. After all, I take out life cover to protect my family, not me.
We need to be careful though. We won't win hearts and minds by telling the 'unprotected' that they're wrong. Instead, we need to show that people like them (and their family) genuinely do benefit from protection. Their stories will be powerful and should speak for themselves.
Communicating peace of mind
The most tangible benefit of protection is the money it pays out following a claim. However, many people derive huge peace of mind from just having policies in place. I believe this is an often overlooked benefit of protection.
I can talk from personal experience. Earlier this year, in the face of mounting queues at the NHS' door, my wife and I decided to take out a PMI policy for our family. The very fact we have that policy in place gives us tremendous peace of mind and great comfort. These are powerful emotions, which we must communicate as part of the campaign.
£3 million spent wisely
We primarily work with financial planners, many of whom believe that it's hard to market their service because the benefits are intangible. The same could be said for protection; a policy document delivered in a secure email doesn't have the same effect as taking a shiny new car for a test drive or walking through a show home.
It's probably why so many protection providers and brokers default to competing on price. It doesn't have to be that way though especially when we consider the huge benefits of protection; peace of mind and financial wellbeing are at the top of a long list.
I firmly believe that through laser-focused targeting of the message and the audience, the £3 million could communicate the benefits of protection to the millions who, as I write this, remain dangerously unprotected.