Qualifying for protection
Melissa Collett Professional Standards Director, Chartered Insurance Institute, talks about protection qualifications.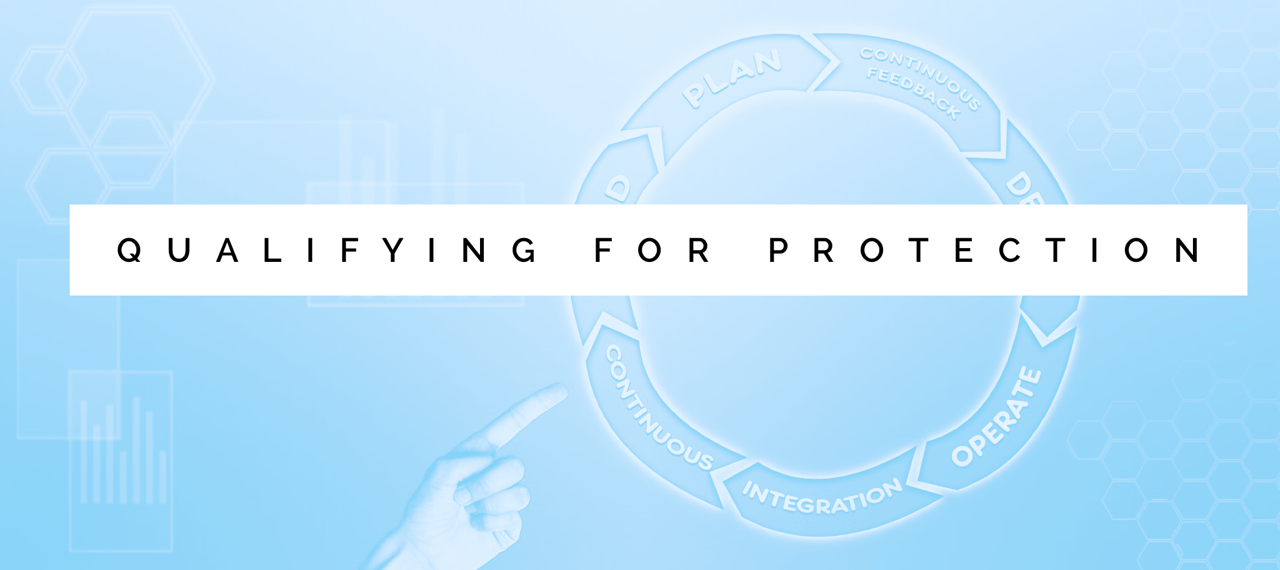 When I first joined the Chartered Insurance Institute (CII) last year as the new Professional Standards Director, I was keen to engage with the protection sector and promote professionalism at all levels. Early on, I bumped into Emma Thomson of Lifesearch who presented me a challenge: 'How about creating a Protection qualification?'. As head of the newly formed Women in Protection group (WIP), Emma was speaking on behalf of women in the sector that had little opportunity to learn the fundamentals of protection and demonstrate their potential with a recognised designation after their name.
The gauntlet having been thrown, I was up for the challenge. Agreeing with Emma's basic premise, that there was nothing specifically geared towards those coming up through the protection ranks, I set about consulting with WIP, and (through Emma) the Protection Distributor's Group (PDG), on how to take this forward.
Working with the CII's Learning and Assessment team, we found that the CII already had units that that would be relevant to those wishing to learn the fundamentals of insurance and consolidate their knowledge of protection. Those units included Financial Protection (R05) and Customer service in insurance (IF9). The minimum requirement for the Certificate of Insurance (Cert CII) qualification is 40 credits, so provided that the member holds sufficient credits to earn the Certificate of Insurance, including the relevant Financial protection and Customer service in insurance units, they would be eligible for the new Cert CII (Protection) designation. So for instance, one pathway to Cert CII (Protection) could include Insurance, legal and regulatory IF1 (15 credits), Financial protection R05 (10 credits), and Customer service in insurance IF9 (15 credits):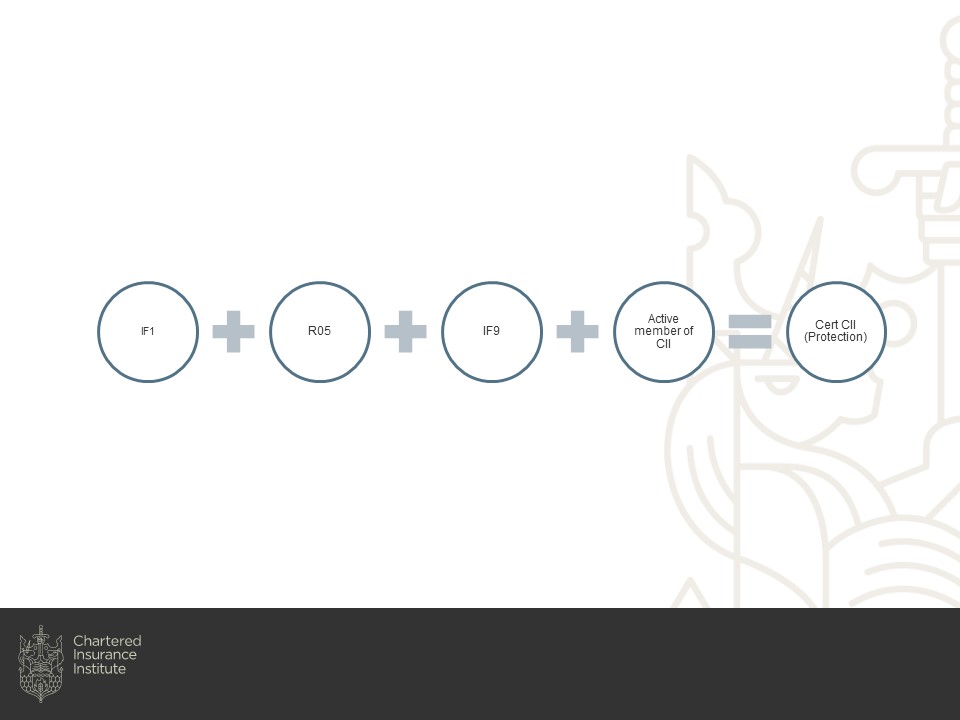 Taken together, this pathway would cover all key subjects for someone working for a distributor or provider of protection. Of course, with any change, there were technological hurdles to overcome. This new designation had to be configured by the CII's IT team. Had I thought about whether it should appear on the membership card? Would it automatically be assigned to those who had done these units already? These and many other questions had to be answered. (Yes in case of the former, No in case of the latter – the member would need to contact our Customer Service team: [email protected]).
There was also a pathway to Diploma to consider – what would the next stage, Dip CII (Protection), look like? We toyed with various ideas, but this is still a work in progress. The existing P61 and P62 units (Life, critical illness and disability underwriting and claims), which could have been part of this pathway, needed updating. Fortunately, this has given us the impetus to start that review. Watch this space next year!
In the meantime, the Cert CII (Protection) is now live on the CII website – details can be found here: Cert (CII) Protection. We hope this this will give people working in the sector an opportunity to boost their career, and enhance their knowledge and experience with a qualification that is independently validated and internationally recognised. Being a member of a professional body is more than just about having a qualification. It's also about signing up to a Code of Ethics, which includes acting with integrity and in the best interests of the customer. It's about professionalism in the widest sense, and raising standards right across the sector.
If more people working in the protection sector were qualified, this would lead to better outcomes for customers, giving them the confidence that they were dealing with someone with the right knowledge and behaviours, which will in turn enhance trust. The CII was set up by Royal Charter is to build trust in the sector, and the new Cert CII (Protection) is designed to do just that.
Melissa is passionate about raising standards in the sector, and working with you to enhance professionalism. Please contact her with your suggestions, comments, or ideas: [email protected]