The Folly of Old Thinking - Big Read Editorial Q1 2017
Here's Peter le Beau's Editorial for the Q1 2017's Big Read.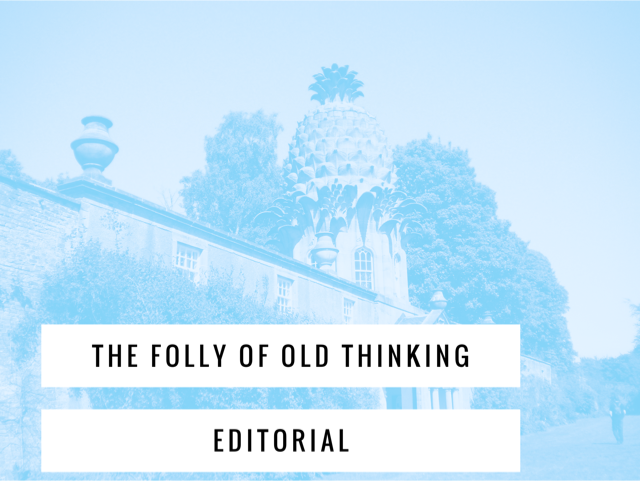 Welcome to the first edition of the Big Read for 2017. At my time of life years merge into each other at breakneck pace and it is hard to distinguish them save for the fact that last year was spectacularly surprising and will be remembered for events that were out of the ordinary (you know what I mean) and a number of deaths of very well known people.
Only a saddo like me starts thinking about protection when well-loved entertainers kick the bucket but I did wonder, as unremittingly sad news kept coming, whether the litany of deaths do have an effect on people's thinking about the products we sell. I've long believed, as has my Protection Review colleague Roger Edwards, that our industry has to become much more populist. Populism is in vogue at the present time but it's hard to feel that our industry is either equipped to take advantage of a new zeitgeist or even aware that it's a strategy that we could employ.
At last year's The Syndicate research launch I reminisced about a conversation I had early in my career with a very senior actuary who reproved me for talking about insurance 'customers'. "They're not customers," he said, "Supermarkets have customers, insurance companies have policyholders!"
His colleagues nodded sagely and a young impressionable lad was encouraged to think that insurance is different. The big and very gradual lesson that has dawned on me during the rest of a long career is that he was profoundly wrong and that his superior attitude is partly responsible for the isolation of the protection insurance industry. Protection insurance is a service that we render to our customers. Nowadays it is highly likely that attached to the products we offer may be a series of counselling, legal advice or helpline services or wellness packages or rehabilitation. The message that that old actuary gave me is not right or relevant in 2017. We've definitely got customers, they have high expectations of us and the products we sell them and, if we don't satisfy their aspirations as customers. it is easy to spread that message very quickly and very damagingly by social media.
In this edition of Big Read, we have asked a number of leading figures in the industry to gives us their hopes for the industry in 2017. We also look at the future of underwriting with three people who believe it really needs to change and, picking up on my theme in this editorial, Alex Cleanthi of Future Proof talks about how his firm look after their customers.
We hope you enjoy this edition of Big Read and if you have any comments about what we or our contributors say please let us know what you think.
So that's our Read. It's definitely Big and we hope you find it clever.
Good luck in 2017.