What are the imperatives for advisers in building strong customer relationships?
Alex Cleanthi of Future Proof talks about building strong customer relationships.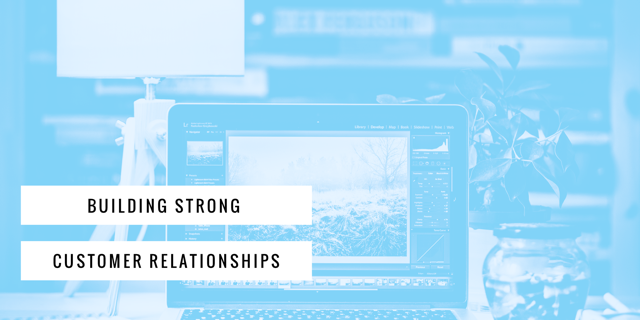 It seems obvious that having a good rapport with a client is the first stage in building a lasting relationship. Although this philosophy may be correct, and indeed can result in good sales figures, I believe that a truly strong relationship is measured by how long you retain the client for and not by how many of those clients sign on the dotted line.
Recently my wife and I have been considering changing our family car. We have a long-standing rule of only purchasing German or Japanese models. Have we decided to search on this basis because we befriended a nice sales person who made us a cup of coffee and was well dressed? No, our decision, as a customer, has been born out of an excellent reputation; whether that is through the car manufacturer's reliable engineering or the knowledge that our family will be travelling in safety. In general, these manufacturers have a history of delivering great products and have well-trained staff, with the knowledge and expertise to help us choose the right model for our requirements.
It has been interesting to look at our journey through several car showrooms and to relate this experience to our own customers at Future Proof. Is it too much to expect a client journey based on knowledge and a desire to provide the right product, rather than be pushed into a sale which is suitable, but only for now? As an adviser, striving for excellence is a never ending journey with lessons learnt in every client conversation, every policy placed on risk, every application lost and particularly every policy lapsed.
I believe a strong customer relationship is based on great knowledge, a personable, understanding approach and an unwavering desire to exceed all the client's expectations. This at the core of everything we do; from the bottom up, or top down, we expect the same from each and every person who works at Future Proof.
So how do we aim to deliver this? We have been very clear with what we require from our team and provide ongoing training to achieve it. We also communicate real customer outcomes to constantly reinforce why what we do is so important to get right.
Our customer service department is focused as much on aftersales care as we are on ensuring excellent service during the initial purchase; every client is treated the same. Once the policy has started, they receive customer care calls to make sure we have met all their expectations, they understand what they have purchased and that they are happy! This is reflected in our independent review score on www.reviews.co.uk where 90% of clients have given us 5 stars.
Furthermore, we passionately believe that almost every policy should be placed in trust. Originally, we had a process which meant every client was advised on the benefits of placing their policy in trust, and how to do it. This resulted in 22% of the policies we write, being placed in trust. Although this is a respectable number for a national telephone-based company, we were not satisfied. To assist our clients further we have developed a trust service with a target of over 50% of new policies being put in trust. We are successfully working towards this and hope more of our clients will benefit from it as time goes on.
We have also created a multi-point contact strategy to retain business. Clients are sent information reminding them of their policies and any additional benefits they may have – all too easily forgotten a few years down the line. This means that when customers need advice, they not only think of us but have our contact details to hand. In reality, we work in a morbid industry and if there is a claim, our clients will need the help and support offered by insurers and advisers alike. Compassion, empathy, speed of response and support services such as Legacare, Helping Hand and Best Doctors are essential in providing a higher level of service for the client or their family in the event of a claim.
At Future Proof, we strive to create strong long-term relationships with great customer outcomes and returning clients. It isn't simply enough to offer the customer the cheapest policy, they could find one on a comparison site themselves. A good adviser is essential for building strong client relationships but this should also be combined with a targeted, relevant approach, thus exceeding the customer's expectations. The client should have a policy which is tailored to their needs as well as receiving excellent customer service along the way. It's not all about the sale, it's about the relationship behind that sale and, if built up correctly, it should ensure returning clients in the future.