What is more important low cost or value- added benefits?
David Mead, CEO of Future Proof looks low cost products versus those that offer value-added benefits.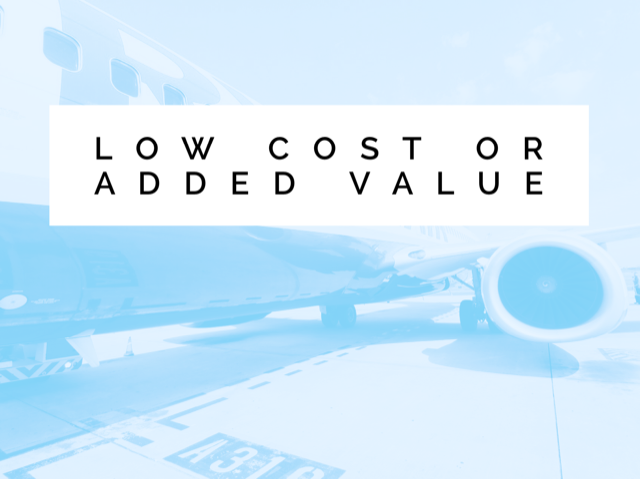 First and foremost, as Advisers we are never approached by customers asking for additional benefits outright. Probably, because they are just that 'additional' and not publicly advertised.
What matters most to advisers is finding the most comprehensive policy that fits within the customer's budget.
Looking at the customer journey in more detail, we rarely come across a 100% perfectly healthy candidate – that's life though everyone is unique. Each Insurer and underwriting team will view diverse pre-existing conditions/ dangerous hobbies or high- risk jobs differently and either load, exclude or pass as standard rates as they see fit. This immediately narrows the choice of additional benefits depending on which Insurers are the primary choices.
Only then, can relevant value - added products be discussed. These days many are free and don't incur an additional cost to the overall premium.
Main factor when deciding which cover to buy
We ran a marketing survey in 2016 and asked policyholders a series of simple questions. 645 customers completed the survey and we analysed the results.
61.2% of respondents said the main factor in deciding which cover to buy was the quality of cover including free add-on benefits providing real value for money, compared to price. Men and women held a similar view on this.
There was a direct correlation between the age of a customer and the main factor when choosing cover – as people get older they place more importance on the quality of cover. This may be because they have more experience and understand that cheaper cover may have limitations and perceiving that free benefits such as Best Doctor's & Helping Hand offer real value.
From our survey, the younger generation seemed more likely to choose their cover based on price, hardly surprising given millennials are also referred as the 'shop-around' generation. And being younger the 'it won't happen to me 'frame of mind may be prevalent.
One service that bucks this demographic trend and is very popular among the younger customers, are remote GP services. With NHS doctor appointments often difficult to come by and ill timed, this service is increasingly becoming invaluable. They are especially useful for families and those in full time employment who are time poor.
This drew our attention to the fact that additional benefits no matter how good / relevant or important are subjective choices.
Whilst there may be specific target audiences for individual benefits it is the customer at the end of the day that have that gut feel of whether to buy – if there is an additional cost. Or, make the choice between insurers as to what fits them best.
Make Additional Benefits Real
Whilst some additional benefits providers have great client testimonials on their websites. These need to be publicised more to keep them front of mind, when relaying their benefits to clients. Real life experiences would allow our customers to relate to them emotionally, especially if the demographic in the testimonial is a close fit. Hence, many and varied testimonials are key and would swing a decision if there was a minor premium differential.
Insurers would then have a stronger proposition when it came to customers making an informed, emotional choice, and customers better more rounded relevant cover.
We recently made a list of current Additional Benefits as of May 2018:
AIG: Best Doctors Second Medical Opinion.
Aviva: Best Doctors (Second Medical Opinion), Global treatment (Extra £4.00m, pays for treatment if best treatment is available abroad). RedArc Support services.
Aegon Health Assured: Health and Wellbeing service, counselling, Online Health Assessment tool.
Zurich Support Service: Counselling, legal support, debt/ money management advice, child care/ elderly support.
British Friendly: Mutual Rewards- Health care support, legal services, Discounts on high street shopping, Prize draws
Liverpool Victoria Doctors Services (Square Health): Remote GP (Phone and Video consultations), Private Prescription services, Second Medical Opinion
The Exeter: Membership Benefits- GP help Line, Private prescription service, Exeter Assist (counselling)
Legal and General: GP24 (Extra £3.25) 24 Hour Remote GP service, private prescription service. They Also have Red Arc to provide counselling etc.
Royal London: Helping Hand (Red Arc), Counselling etc.
Canada Life: Support services provided by Red Arc, they also provide discounts on high street shopping, discount Cinema tickets etc.
Scottish Widows: Scottish Widows Care- Provided by Red Arc Support Services.
ESMI: ESMI Rewards- Discounted shopping, discounted days out etc
MetLife: Health Assured Well- being service, Healthcare benefit (additional cost), Active Life Style Benefit (Additional Cost)
Holloway Friendly Members Assistance: Counselling, financial support, Benefit/ Employment advice
One Family: RedArc
Old Mutual: RedArc
Vitality: Vitality Rewards, RedArc Support Services and discount schemes.
Cirencester: Red Arc