The highlight of the protection annual events calendar, packed with insight to help your business
The 2020 Protection Review conference will take place on 9th December 2020 at the Landmark Hotel in London
You can register to attend the event here . You will be contacted by the organiser to confirm your place and to sort payment if applicable (adviser places are free but other attendees are charged at £499+VAT)
This year we're refreshing the Protection Review Conference timetable, including the introduction of the new ProtectX session in the afternoon.
As always, we'll begin the day with Kevin Carr's annual summary and an exciting keynote. We'll be announcing the keynote speaker in due course.
Our morning sessions will follow our traditional format of 3 speakers followed by a panel debate of four experts.
Session 1 – The Personalisation of Protection
We'll be discussing how technology has allowed us to create bespoke products and targeted communications. But does personalisation go against the principles of insurance or do we need more?
Session 2 – Social Care and Protection Insurance
A hot topic in Government as well as the protection industry, social care affects all members of society. What are we already doing and what more could we do to shape the future with products and other initiatives?
Session 3 - ProtectX
Our brand new afternoon format. 7 speakers each talking for 7 minutes. Hard hitting, possibly controversial, definitely thought provoking, ProtectX will be an energetic finish to the conference.
Click here to see pictures from the 2019 conference
In 2019 the overall theme of the Protection Review Conference was "Collaboration."
As an industry we work well together. Advisers, insurers, reinsurers, added value services, technology firms and other agencies. This year we'll look at how we can grow protection more through effective collaboration.
Protection Review 2019: "A Collaborative State of Mind"
0830 Coffee & Registration
0900 Introduction: Conference chair (Kevin Carr)
0915 Keynote speaker: Helen Undy, Chief Executive, Money and Mental Health Policy Institute
0935: Session 1 – Mental health and underwriting (Chaired by Kathryn Knowles and Karin Lloyd)​
0940 Speaker 1: "Building customer inclusion and engagement on mental health" Mark Twigg, Cicero Consulting
0955 Speaker 2: "Your health in mind – mental health and insurance" Yvonne Braun, ABI
1010 Speaker 3: "Easing the weight of worry" Justin Harper, LV= and Steve Casey, Square Health
1025 Panel: Mollie Burdge, Future Proof, Andrew Wibberley, Alea Risk Laura Miller, Telegraph, Dr Ali Hasan, VitalityHealth
1105 Coffee
1140 Session 2 – Hot topics: (Chaired by Roger Edwards)
1145 Topic 1: "The new advertising; and why it matters for protection" Ian Henderson, AML
1200 Topic 2: "The Healthcare Time-Bomb: Challenges and opportunities for insurers" Paul Nattrass, Medical Solutions
1215 Topic 3: "Turning claims upside down?" Lisa Jones, LifeSearch and Andrew Gething, Morgan Ash
1230 Panel: Vicky Churcher, AIG, Alastair Gerrard, Gen Re, Paul Yates, iPipeline, Guy Williams, EXL Service
1310 Lunch
1410 Session 3 – Two become one (Chaired by Roy McLoughlin)
1415 Speaker 1: "Consumer, group or both?" Claire Ginnelly, Premier Choice
1430 Speaker 2: "Digitising Protection, the key to market growth?" Chris Morgan, AIG Life
1445 Speaker 3: "The opportunities and value in Group protection" Natalie Summerson and Dan Crook, Canada Life
1500 Panel: Claire Ginnelly, Premier Choice, Dominic Grinstead, MetLife, Ron Wheatcroft, Swiss Re, Katharine Moxham, GRiD
15.40 Close and Coffee
For any questions you have concerning the event please email [email protected]
We will post more information about the agenda nearer to the event.
Venue details:
The Landmark Hotel
222 Marylebone Road
London NW1 6JQ
United Kingdom
Tel : +44 (0) 20 7631 8000
With thanks to our sponsors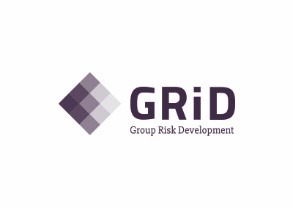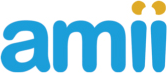 Watch highlights from the 2016 conference video below.
For all enquiries please contact [email protected]