The highlight of the protection annual events calendar, packed with insight to help your business
The 2018 Protection Review conference will take place on 12th July 2018 at the Landmark Hotel in London
The agenda for the event can be found below. For any questions you have concerning the event and how to register please email [email protected]
Conference registration will open from 8.30am outside the grand ballroom and we expect the daytime proceedings to come to a close at approximately 4pm.
Young at Heart: Is the protection industry ready to come of age?

0830 Coffee and Registration
0900 Spotlight #1: LifeQuote
0905 Introduction: Conference chair (Kevin Carr)
0915 Keynote speaker: Pete Matthew, Meaningful Money: Protection Evangelists: How to spread the good news to a sceptical world
0940 Session 1 – The 'M' Word (Chaired by Iona Bain)
0945 Speaker 1: Helen White, CII: Securing the financial future of the next generation
1000 Speaker 2: James Daley, Fairer Finance: Making protection relevant
1015 Speaker 3: Hema Tank, The London Institute of Banking & Finance: Routes to Financial Education
1030 Panel: Poonam Bansal , Vitality, Rob May, Risk Assured, Simoney Kyriakou, FTAdviser, Andy Watts, Liss EXL
1110 Coffee
1140 Spotlight #2: Aegon
1145 Session 2 – Hot topics: Preparing, Promoting and Protecting the Protection Industry (Chaired by Jo Miller)
1150 Topic 1: Justin Harper, LV=: The State we're in (changes to Mortgage Interest Support and Universal Credit)
1205 Topic 2: Mark Graves: Sesame Bankhall Group: Rewire Routines Campaign
1220 Topic 3: Luke Ashworth, ProtectionGeek.co.uk: The Wheel of Misfortune
1235 Panel: Roshani Hewa, ABI, Tony Mudd, SJP, Ian Betley, DST, Johnny Timpson, Scottish Widows
1315 Lunch
1415 Spotlight #3: Children's Heart Federation
1420 Session 3 – Simplexity (Chaired by Roger Edwards)
1425 Speaker 1: Sue Helmont, AIG Life: Complex Products Vs. Simple Products
1440 Speaker 2: Phillip Bray, Yardstick Agency: Simple communication
1455 Speaker 3: Paul Yates & Stephanie Hydon, iPipeline: Is simplicity an illusion?
1510 Panel: Kathryn Knowles, Cura, Simon Jacobs, Aegon, Adele Groyer, Gen Re, Katya Maclean, Guardian
15.50 Close and Coffee
Venue details:
The Landmark Hotel
222 Marylebone Road
London NW1 6JQ
United Kingdom
Tel : +44 (0) 20 7631 8000
With thanks to our sponsors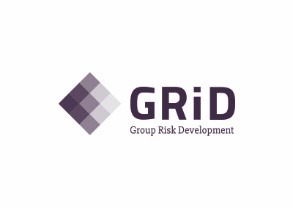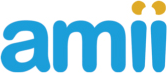 Watch highlights from the 2016 conference video below.
For all enquiries please contact [email protected]