The highlight of the protection annual events calendar, packed with insight to help your business
The 2017 Protection Review conference took place on 19th July 2017 at the Landmark Hotel in London.
The overall title of the conference this year was "Making Protection Better" and the agenda for the event is shown below:
0830 Coffee and Registration (attendees should collect their badges from the registration desk outside the Grand Ballroom)
0900 Demo Slot: Protection Review
0905 Introduction: Conference Chair (Peter Le Beau)
0910 Opening Address: James Tait, Pacific Life Re
0925 Keynote speaker: 'I know my rights! But do you? Understanding Disability, Equality and Diversity', Sammy Kornhauser, Disability Rights UK

0945 Session 1: Customers: Digital, Engagement and Empathy, chaired by Roger Edwards
We'll be asking whether we have enough empathy with our customers and how we can use marketing communications and digital technology to engage more.
0950 Speaker 1: Alasdair McGill, Ashton McGill
1005 Speaker 2: Jackie Leiper, Scottish Widows
1020 Speaker 3: Rhys Williams, Quietroom
1035 Panel: Richard Kateley, Legal & General, Iona Bain, Freelance Journalist, Tom Conner, Drewberry Insurance, Alan Lakey, CI Expert
1115 Coffee
1145 Demo Slot: The Exeter
1150 Session 2: Hot topics: Openness, Transparency & Trust, chaired by Andy Couchman
We'll be talking about next year's big data protection changes and what they mean for your business. Also whether or not to record your client calls, and whether our product really is all about the claim.

1155 Topic 1: Why are the 2018 Data Protection changes important to my business? Steven Rhodes, Lawyer and Legal Consultant
1210 Topic 2: To record or not to record? Matt Oldham, Synergy Financial Products Limited, part of the OPAL Group
1225 Topic 3: Is it really all about the claim? Eric Purdy, Independent Consultant
1240 Panel: Tom Baigrie, LifeSearch, Steve Bryan, The Exeter, Melissa Collett, Fairer Finance, Dave Nicholas, Gen Re

1315 Lunch
1410 Demo Slot: LifeQuote
1415 Session 3: Distribution: Past, Present and Future, chaired by Kevin Carr
In this session, we'll be covering key adviser and distribution trends, discussing a wide range of different distribution models and options that are being used in today's market, and also looking ahead to see what the industry might look like in the future.

1420 Speaker 1: Pamela Davey, Touchstone
1435 Speaker 2: Neil McCarthy, LifeQuote
1450 Speaker 3: Jonathan Hughes, RGAx
1505 Panel: Warren Copp, Pacific Life Re, Peter Hamilton, Zurich, Fiona Murphy, Cover Magazine, Ian Betley, DST
1545 Closing address: 50 years in protection, Peter Le Beau
1600 Close and Coffee
Watch highlights from the 2016 conference video below.
You can see photos of the Protection Review conference 2016 here
Venue details:
The Landmark Hotel
222 Marylebone Road
London NW1 6JQ
United Kingdom
Tel : +44 (0) 20 7631 8000
With thanks to our sponsors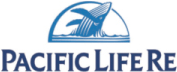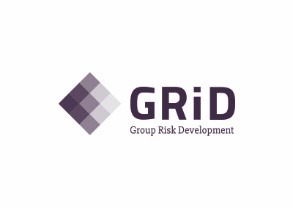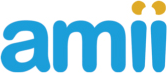 Slides from the 2015 event can be found here.
View pictures from the 2014 conference here and click here for pictures of the dinner and awards
View pictures from the 2013 conference, dinner and awards here
View pictures from the 2012 conference, dinner and awards here
View pictures from the 2011 conference, dinner and awards here
For all enquiries please contact jo@lebeauvisage.co.uk