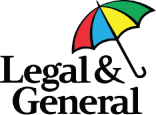 We make financial security easier to achieve for millions of people. Established in 1836, Legal & General are one of the UK's higher rated companies for financial strength meaning our customers can be confident that we will be there for them when they need us and we'll remain secure even through the difficult times.
At the heart of our business are people who understand real life. When we do business, we do our very best to think about the things that matter to people every day. We do this as the decisions they make today will define their lives tomorrow.
We offer award-winning protection products to help individual customers protect themselves, their families and their homes. Our products help our customers plan for the future, by meeting their protection needs at various key stages of their lives.
Our promise to our customers is to continue to deliver what really matters to them and to help millions of people manage their financial future.
Previous Partner
Next Partner