Cigna Tailored Family Dental Coverage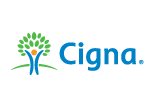 Cigna UK HealthCare Benefits (Cigna) has launched optional, customised extension dental benefit cover for its dental plans. This allows customers to add family members - including parents, parents-in-law and older children - to their corporate dental plan.
Cigna says the option meets the needs of the 'Sandwich Generation' - people responsible for the care of and providing healthcare funding for members of their extended families.
The option allows customers to select the level of cover best suited both for themselves, and for their wider family. The level of dentist charges covered can then be tailored to meet the individual's needs and budget. So, a customer might choose one level of cover for themselves and a different level of cover for say their parents, parents-in-law or older children. Cigna's single rate (not the family member rate) applies per relative.
Family dental cover is available for small to large sized clients, on company paid and flex salary sacrifice schemes, and on all levels of cover within Cigna's DentaCare and OralHealth dental plans. Cigna adds that customers benefit from having immediate access to its comprehensive benefits, without the need to be underwritten.
Comment: The option to add wider family members (e.g. older children, parents, etc.) on to your dental benefits package could suit many people whose family responsibilities go beyond 2.4 children and 0.6 of a dog.
For employers, allowing such extensions should be straightforward – the small extra admin being offset by offering a potentially much more valuable employee benefit.
We've long advocated allowing customers to add wider family members to their life and health insurance cover (indeed a small number of insurers do so already) so it's good to see this now available in the dental benefits space too.
Plus points: Add-on dental benefit for extended family members; Differential benefits possible between family members; Dental is a popular benefit to have.
Not so plus points: Can get expensive if the extended family is too big; May add complexity to employers' offerings; If an employee leaves that employment, they may have difficulty easily replacing such cover.
Website: http://www.cigna.co.uk.
Rating (max 10): Innovation: 8. Overall: 8. Gold
Tags: Dental; Cigna