RedArc Post Hospital Service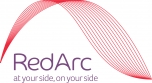 RedArc has launched a new service, which is available to insurance companies as a value added service on a group risk plan, and can also be bought direct by employers.
In order to activate the service, the employee must have had a 48-hour, or longer, stay in a hospital. The stay can be for any condition with the exception of pregnancy, and that includes mental health (often excluded under PMI policies), and can follow a planned or an emergency admission.
A RedArc personal nurse adviser will provide long-term practical advice and emotional phone support. The actual support package varies according to the employee's own particular circumstances at the time. If practical help is needed with activities such as washing, bathing and shopping, this is provided by Intana, which is part of the Collinson Group. Intana's carers are Care Quality Commission (CQC) accredited domiciliary care providers and are qualified and supervised.
RedArc's website says the benefits of the service include:
Dedicated long-term support from the same personal nurse adviser.
Practical and emotional support when it is most needed.
Short-term help at home.
Mitigating the risk of the patient feeling abandoned.
Building independence, confidence and reducing the need to rely on others.
Reducing the worry and stress of arranging care themselves, with one point of contact throughout.
Facilitating long-term management of the condition and mitigates the chance of hospital readmission.
Improving wellbeing.
Providing the much-needed and much-wanted time that is not available through traditional PMI or other healthcare benefits.
Providing a differentiator, as the service positions the business as a caring employer.
A service that is highly valued by employees: the perceived value far exceeds the actual cost.
Comment: Ever been in hospital for more than a couple of days? When you left, were you feeling well enough to return to work? If you answered yes and no in that order, you'll understand why this product could be so valuable. Quite simply, many people need a bit of extra help before returning to full productivity and health and, all too often, are left on their own.
We reviewed Punter Southall's very similar service back in February 2016 and now its subsidiary (which provides the nursed-led help under PS's plan anyway) is now offering its own version. It should appeal to group risk insurers as a useful low cost add-on to existing products and to employers too, who can buy it as a standalone service.
Such products can be hard to value – a bit like a lifebelt, which has little or no value to you or I today but increases in value if you're on a boat in a storm and is virtually priceless if you're now in the sea having left said boat…
The service has some limitations – you have to have been in hospital for two days or more – but it can help employers show they do actually care about their staff. Moreover, it costs relatively little and should help get people back to their best quickly and efficiently, so it has a real financial value too.
Plus points: An added value service for employees who have been released from hospital but may still require help and support; Open ended help; The package of help is personalised to what the patient needs; A simple and low cost benefit for employers or for group risk insurers to include as part of a wider package; RedArc's service is people rather than money-centric.
Not so plus points: People based benefits can be hard to quantify financially and can be hard to justify upfront – you really need to see what the service can do to fully appreciate it (and here the website can help); Not all advisers are fully tuned in to people rather than money based products and services; The hospital stay must have been for at least two days; Only available to groups.
Website: http://www.redarc.co.uk.
Rating (max 10): Innovation: 7. Overall: 9. Platinum
Tags: Other; RedArc