The team is made up of a vast amount of senior experience across the protection industry
Protection Review is the definitive review of the UK's multi-billion pound health and protection insurance industry. Established in 2003 by its then co-directors Peter Le Beau and Andy Couchman, Kevin Carr joined as chief executive in 2010, followed by Jo Miller who runs the research arm of the business, The Syndicate. Roger Edwards joined as Marketing Director in 2016 and the team are supported by Frances Kearney.
As well as providing an independent view of the protection market, the annual Protection Review conference and awards is regarded as the go to event for the industry. Protection Review also publishes monthly product reviews, regular thought leadership pieces and conducts industry polls. The Syndicate research community carries out annual research tracking consumer sentiment towards protection insurance.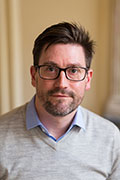 Kevin Carr MCIPR joined Protection Review as chief executive in 2010, following a glowing career with PruProtect and LifeSearch (initially starting his career as a mortgage adviser). See www.carrcandc.co.uk for more.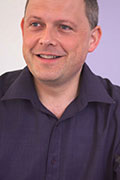 Roger Edwards has vast industry experience and previous roles include managing director of Bright Grey and Scottish Provident. He launched Roger Edwards Marketing Ltd in 2013 and helps companies with their marketing strategies, content and social media.
See http://www.rogeredwards.co.uk for more.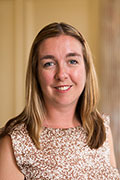 Jo Miller previously worked for EY as an operations manager in the Financial Services practice. In addition she worked for an international events organiser as an operations and events manager. She is now Director of Sales and Sponsorship for Protection Review and oversees the operation of the events.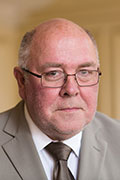 Co-chairman Peter Le Beau MBE, FCII, JP, has spent most of his corporate life in reinsurance, having started as a life underwriter. He formed Le Beau Visage in 2001, and co-founded Protection Review in 2003. He was awarded the MBE in the Queen's Birthday Honours in 2009. See http://www.lebeauvisage.co.uk for more.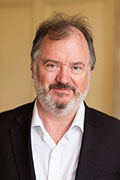 Fellow co-chairman and FCII Andy Couchman's corporate career was spent mainly in product marketing (after also starting as a life underwriter), managing a number of market leading products. He established Bank House Communications Ltd in 1995 and co-founded Protection Review with Peter in 2003. See http://www.andycouchman.com for more.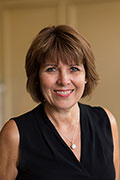 Frances Kearney is responsible for all the administration of the business and, with many years of experience managing major conferences, is responsible for running The Protection Review Conference and Awards Dinner.