Tomorrow comes today – critical illness non-contestability and retrospection
Dr Ed Crouch gives us a US viewpoint on critical illness non-contestability and retrospection.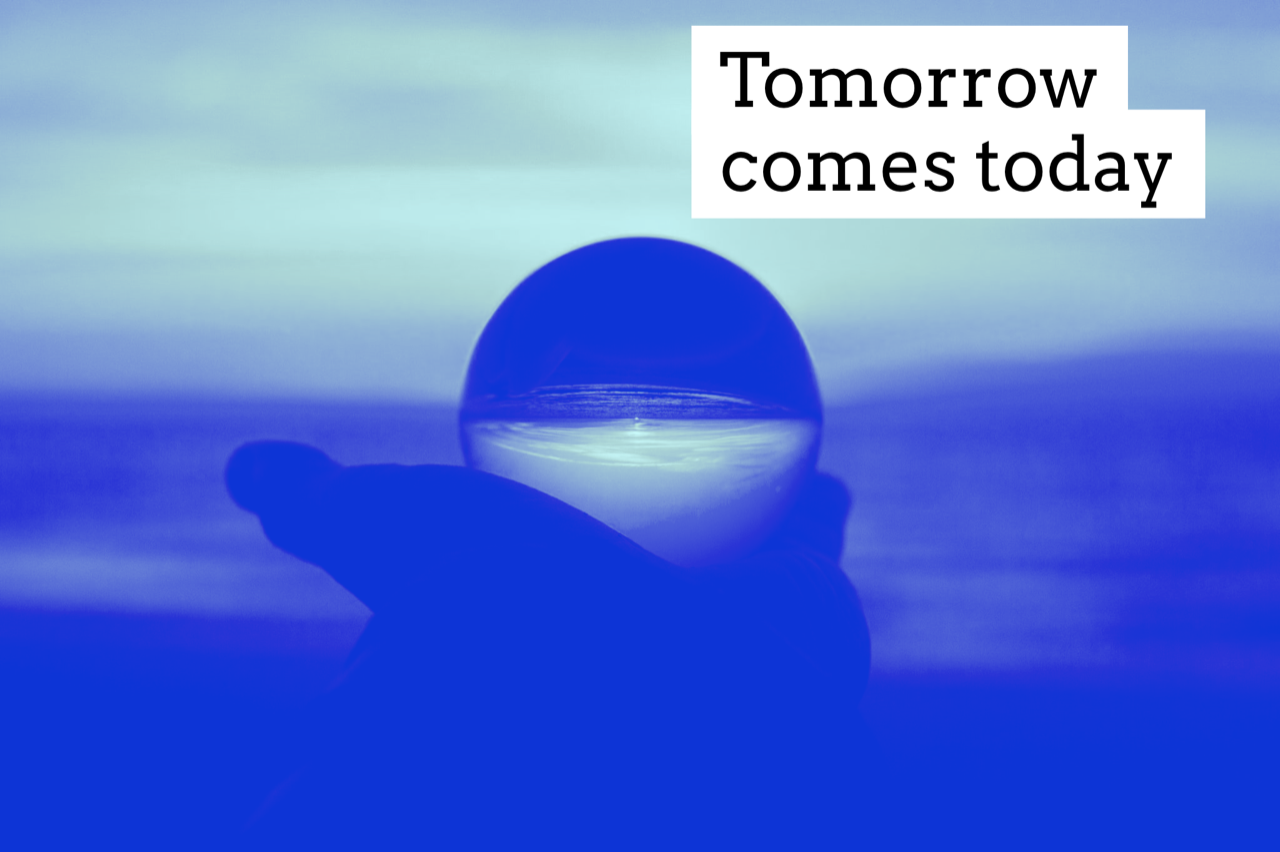 Recent Advances and Their Utilization
The era of genetic testing is here. At the beginning of 2019, it was estimated that 26 million people had performed consumer DNA testing [1]. Approximately 4% of the adult U.S. population had tested themselves by 2017 [2]. Requests for personal DNA testing kits have doubled in the past year [1]. An individual may manifest genes that predispose them to develop a disease or guarantee a disease. Specialized testing can identify cell lines with significant genomic variances highly predictive of an imminent or future cancer [3]. Diagnostic testing such as functional MRIs/PET scanning can diagnose a disease (some dementias and neurodegenerative diseases) present today that may not manifest itself functionally for years [4,5]. The technology is rapidly evolving. The presence of a gene or diagnostic test abnormality does not necessarily mean that a person will be functionally compromised in the near or intermediate future. Some jurisdictions have very clear laws regarding the use of genetic testing results – others do not [6,7,8]. In the U.K. the HM Government and ABI Code on Genetic Testing and Insurance is a shared agreement by members that may be amended in the future [6]. The potential to adversely select an insurer is significant. A Critical Illness cover consumer may not have even thought about the current or future ramifications of a casual personal test or known diagnostic test results in relatives (cascade testing [6] or other). The potential to unintentionally misrepresent something readily exists. Is it time for the industry to consider new approaches – perhaps tiered ones, develop better disease criteria and definitions for today and the future, better define functional capacity expectations and its testing at the time of application and benefits request and consider a more rigorous scientific basis for pre-existing exclusions? The consumer needs more transparency and clarity. These recent developments bring new significance to the concepts of non-contestability and retrospection. A higher level of trust from our customers and potential ones will assure greater success for our industry.
A U.S. Perspective
I have been a Medical Director/Chief Medical Officer in the United States for over 20 years. I was asked to give my perspective regarding retrospection and non-contestability as it relates to Critical Illness cover as I have now gained some U.K. perspective. Critical Illness is relatively new to me as demand for this product only significantly increased in the United States over the past 10 years and some insurers had left this in the purview of their reinsurers. Critical Illness coverage in the U.S. is increasing because of factors such as high deductible health plans and questions about the viability of long-term care coverage. I don't believe market demand was driven by the longstanding provision of non-contestability. However, as considered above, it may be a major factor going forward. Four years ago, I had the opportunity to participate in the design of a new Critical Illness product. Although our best minds were involved in the product launch, it was never approached from the perspective of "clean sheet" innovation with all groups involved from day one. I think this is needed now more than ever – on both sides of the Atlantic. At the time I was left with significant concerns that are even further highlighted by the recent advances.
Critical Illness Non-Contestability and Retrospection
The potential Critical Illness consumer today is presented with myriad information requests, detailed expectations to support a future disease diagnosis, in some diagnoses the loss of almost total capacity (some dementia definitions for example) to obtain a benefit and pre-existing considerations that at times seem completely exclusionary. The consumer is likely bewildered and uncertain. The option of non-contestability can only reassure this potential consumer. New approaches to some of the other issues and perhaps even blanket non-contestability could lead to greater consumer confidence and trust and ultimately marketplace success.
As for retrospection, if we are adjudicating something today that would be more beneficial for the consumer based upon new understandings – why wouldn't we take that approach? The rationale could be stated in the provision of benefits. It would only elevate the trust that people have in our industry
References
1. Regalado, Antonio. More than 26 million people have taken an at-home ancestry test. MIT Technology Review [Online]; available from www.technologyreview.com. Feb 11, 2019
2. Regalado, Antonio. 2017 was the year consumer DNA testing blew up. MIT Technology Review [Online]; available from www.technologyreview.com. Feb 12, 2018
3. van Nieuwenhuijzen N, Spaan I, Raymakers R, Peperzak V. From MGUS to Multiple Myeloma, a Paradigm for Clonal Evolution of Premalignant Cells. Cancer Res. 2018 May 15;78(10):2449-2456.
4. Raji C, Wang MB, Moe E, Palacios EM, Mukherjee P. Tract based spatial statistics in persons who will develop Alzheimer's dementia: A study from the Alzheimer's Disease Neuroimaging Initiative. [Lecture] Radiological Society of North America meeting. Nov. 25, 2018.
5. Nobili F, Arbizu J, Bouwman F, Drzezga A, Agosta F, Nestor P, Walker Z, Boccardi M. European Association of Nuclear Medicine and European Academy of Neurology recommendations for the use of brain 18 F-fluorodeoxyglucose positron emission tomography in neurodegenerative cognitive impairment and dementia: Delphi consensus. Eur J Neurol 2018 Oct;25 (10): 1201-1217
6. HM Government, ABI. Code on Genetic Testing and Insurance. [Online]. Available from: https://www.gov.uk/government/publications/c ode-on-genetic-testing-and-insurance. 2018 Oct 23.