Poll: Personalisation of protection and social care
Poll
In our latest poll, we pose two questions. The first asks whether we will see more personalised products launched in future and the second asks if the protection industry needs to do more to solve the social care challenge. Have your say before our online conference and click here to cast your vote.
Poll Results
In our last poll, we asked whether the buyer of a protection lead should be liable for the adverts used to generate those customers? Just over half of respondents felt they should.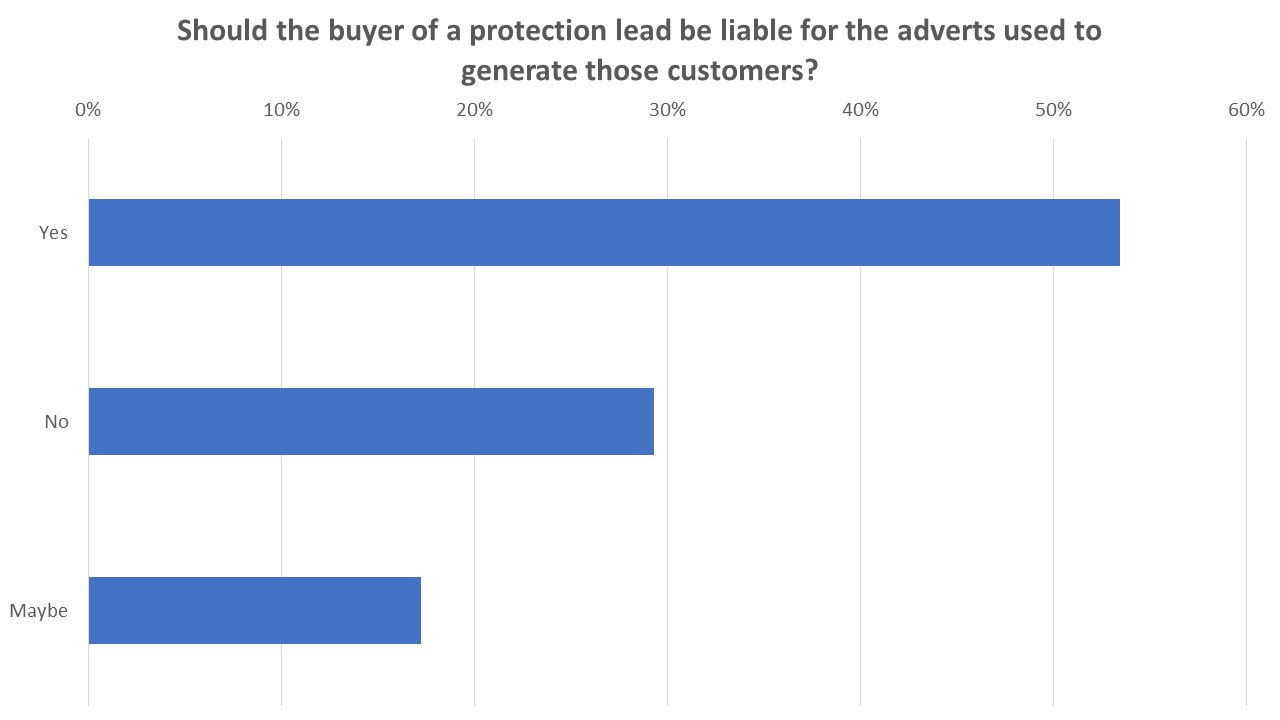 Liked this article? You'll probably love our other posts.
Subscribe here to get impartial expert protection insights delivered right to your inbox.
Protection Review Conference is on the 14th July. Click here to find out more and book your place at the protection markets' most important annual event.
Get in front of your target market - find out more about becoming a sponsor here