Poll: Protection Market Growth
On the back of disappointing figures from this year's term & health watch, in our latest poll we ask "Which product will see most growth in the next 12 months?" Click here to cast your vote.
Poll results
In our previous poll we asked whether the new "Underwrite Later" option from Royal London will help grow the protection market. Overall 53% of respondents felt that it would lead to growth in the market with 43% suggesting that others would follow the precedent of Underwrite Later.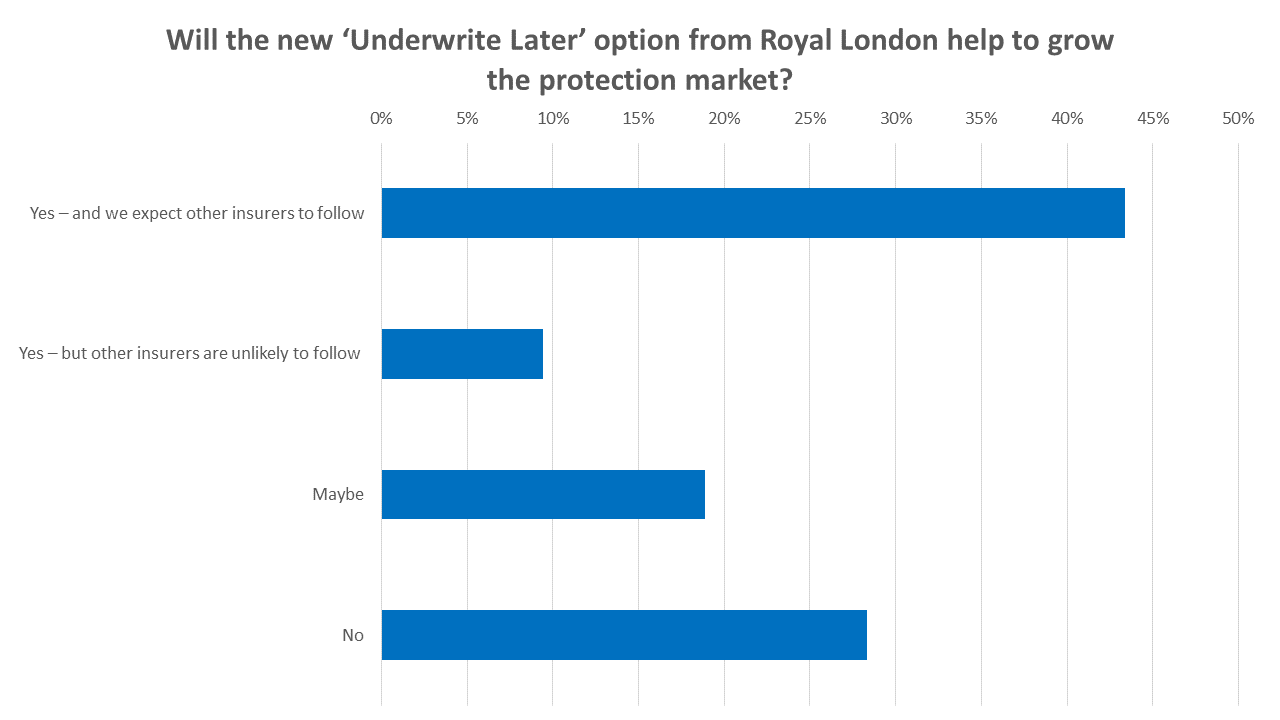 Liked this article? You'll probably love our other posts.
Subscribe here to get impartial expert protection insights delivered right to your inbox.