Current poll
In our latest poll we ask 'Do you agree that standalone CI should be scrapped and CI should only be available alongside life insurance?' Click here to vote and take part.
Poll results
In our last poll we asked 'Does our approach to critical illness cover need to fundamentally change if are to get back to growth?' 86% of respondents answered Yes with only 14% voting No.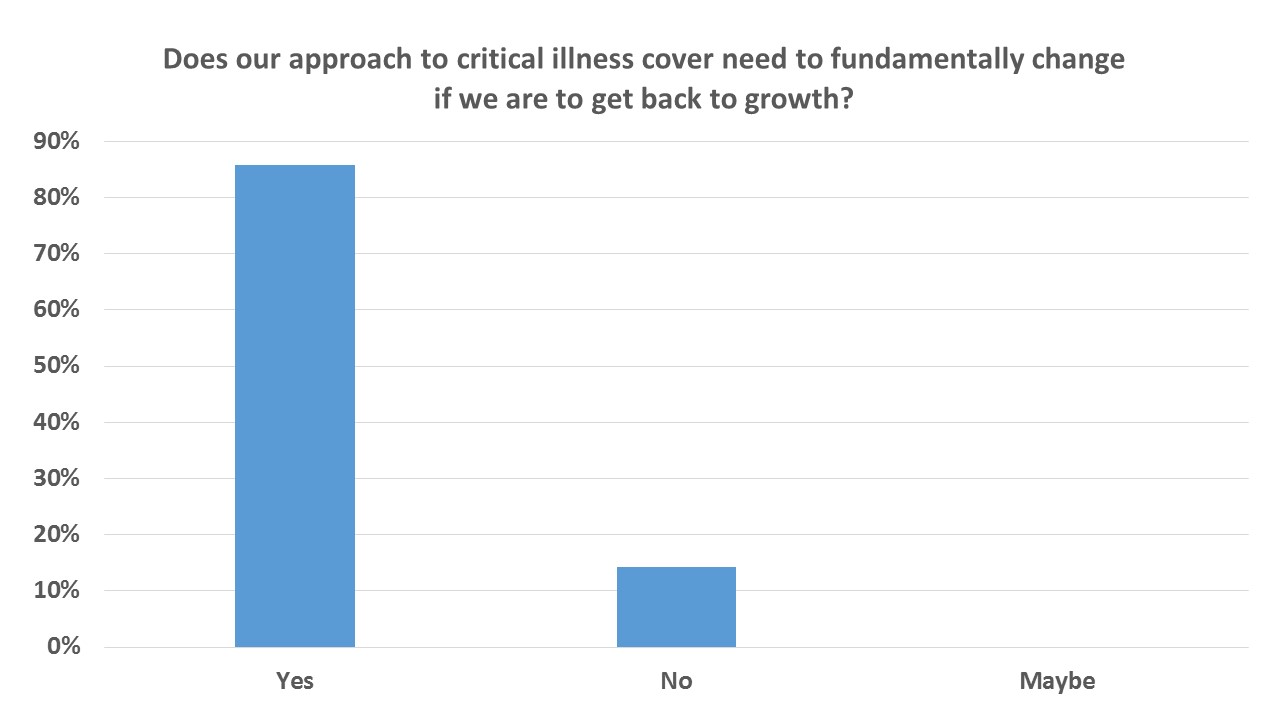 Liked this article? You'll probably love our other posts.
Subscribe here to get impartial expert protection insights delivered right to your inbox.
Protection Review Conference is on the 14th July. Click here to find out more and book your place at the protection markets' most important annual event.
Get in front of your target market - find out more about becoming a sponsor here