5QI, Nicki Plews, AIG Life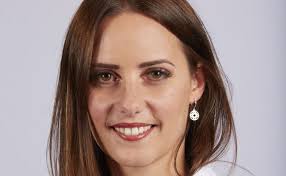 1. What was the first record/CD you can remember buying?
Band Aid – Do they know its Christmas? (obviously the re-release, the original would make me too old)
2. What is your biggest pet hate about the world of financial services?
It's still very male dominated. Whilst things have got so much better over the last few years, I'm still regularly the only female on an industry event dinner table or at an industry social event. Having said that, I do think things are changing. Its great working at AIG where we have a very even male/female split which has been driven by a really good flexible working environment and employing the best people in roles based on their experience and ability, rather than gender.
3. What is your favourite book or film, and why?
I'm a big music fan and I like music biopics so probably Straight Outta Compton or Ray
4. If you could pick any job in the world to do, what would you choose?
I love quizzes and general knowledge so my dream job would be one of the Chasers on The Chase.
5. If you could change one thing overnight about the protection industry, what would it be?
Consumer Trust! It really bothers me that customers and consumers don't think that we pay claims and think that we do things to wriggle out of paying claims. From a provider perspective I know that we put the customer at the heart of everything we do. Having said that, from a proposition perspective it is impossible to design a product that meets the needs of everyone. For example for a CI product if we add more conditions, we're making things too complex, if we removed conditions we're not covering all eventualities. It is impossible to design the perfect product, and for everyone that likes something you do, someone else won't.
From a claims perspective, having sat on AIG's claims committee for 3 years, I know that we do everything we can to pay 100% of claims. We always start from a yes, and only decline a claims if it would be unfair on other customers to accept.
Liked this article? You'll probably love our other posts.
Subscribe here to get impartial expert protection insights delivered right to your inbox.
Protection Review Conference is on the 14th July. Click here to find out more and book your place at the protection markets' most important annual event.
Get in front of your target market - find out more about becoming a sponsor here