ProtectX5 - Insurtech Special
ProtectX5 is on the 9th of September. It's 10:15 for a 10:30 am start.
The event is an Insurtech Special in association with iPipeline.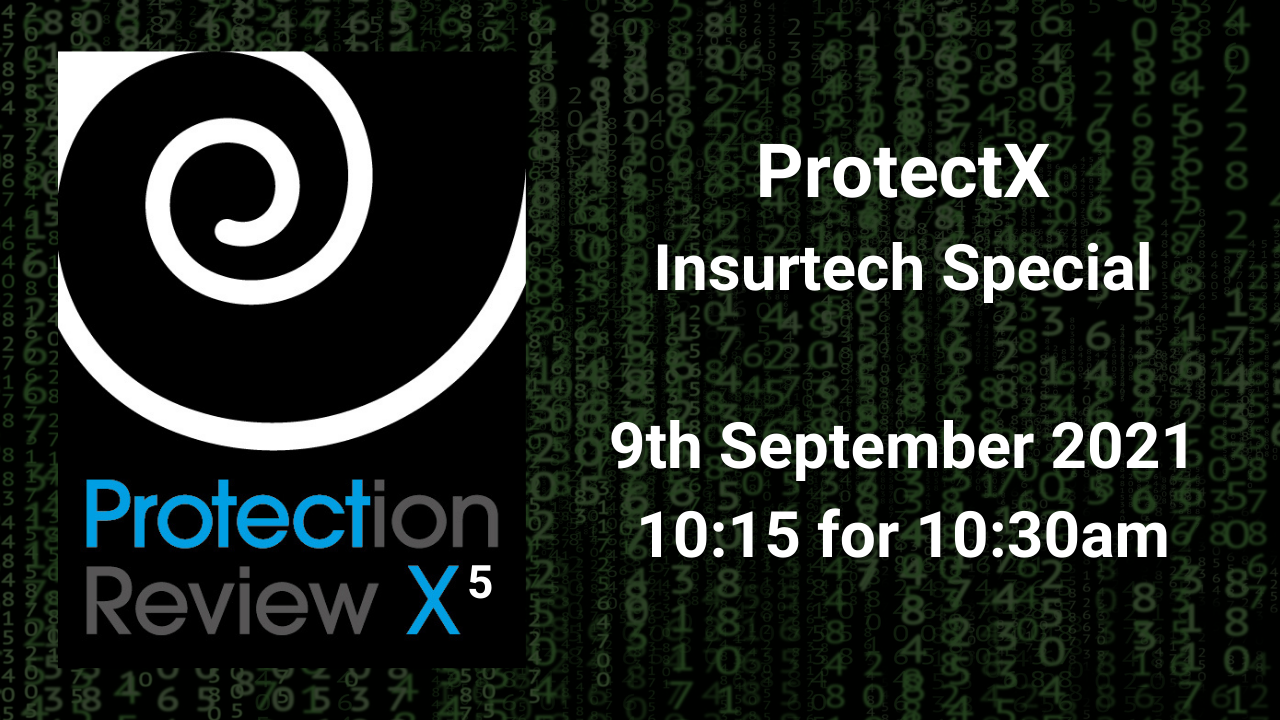 7 speakers talking for 7 minutes followed by a panel debate. We'll finish at 12 pm.
You need to register to be able to watch ProtectX5 and can do so by clicking here.
Check back here to see us announce the speakers and panel guests:
See you on the 9th of September.
Liked this article? You'll probably love our other posts.
Subscribe here to get impartial expert protection insights delivered right to your inbox.
Protection Review Conference is on the 14th July. Click here to find out more and book your place at the protection markets' most important annual event.
Get in front of your target market - find out more about becoming a sponsor here