Poll: Will Added Value Benefits become the core product?
In our current poll we ask "Will we see a time when today's added value benefits become the core product, with insurance being the add on?":
Click here to cast your vote
Poll Results
Our last poll asked "If Amazon entered the Protection market would the market grow?". Nearly half of respondents thought there would be significant growth with 83% suggesting there would be growth of some sort. Just under 17% thought it would make little difference but no one expected the market to fall if Amazon joined.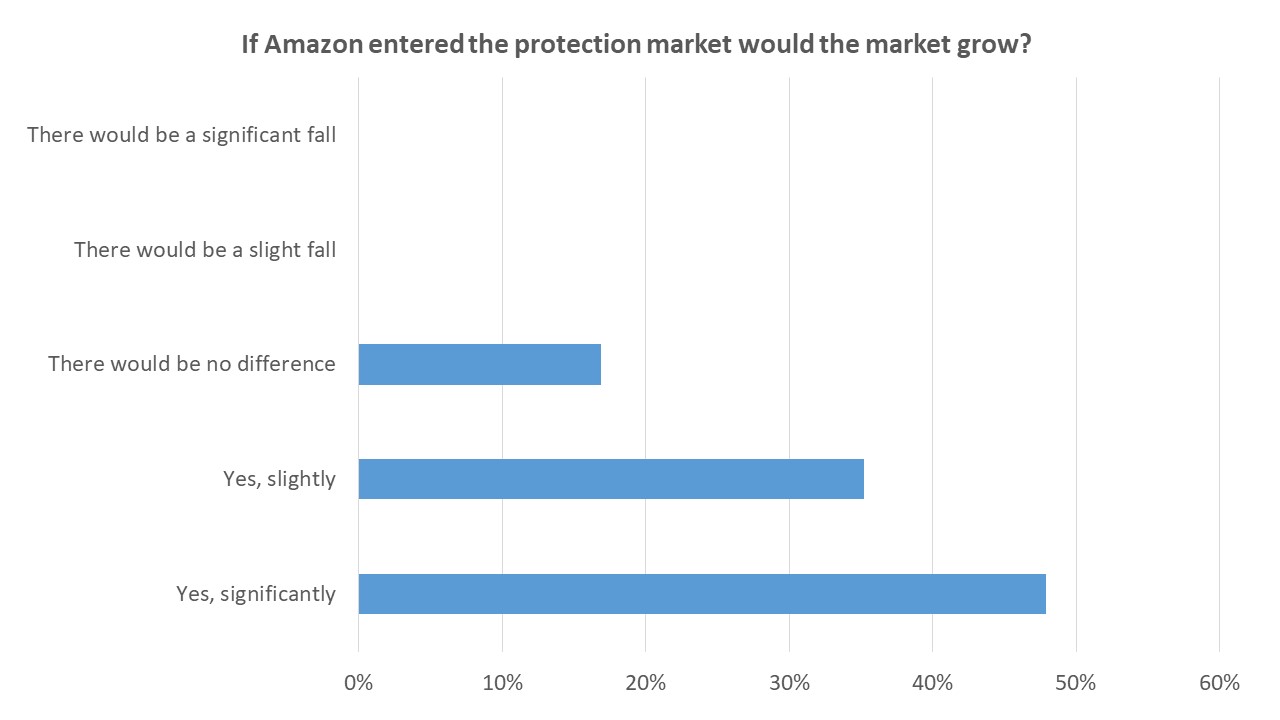 Liked this article? You'll probably love our other posts.
Subscribe here to get impartial expert protection insights delivered right to your inbox.
Protection Review Conference is on the 14th July. Click here to find out more and book your place at the protection markets' most important annual event.
Get in front of your target market - find out more about becoming a sponsor here